FILIPINO ARTIST Zorrick Enriquez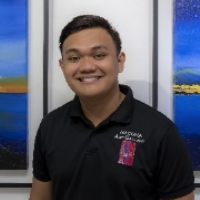 There are three subjects I love to do; skyscapes, still life, portraits and figures.
Educational Background: 
The Artist Academy of Global Knowledge Philippines, Diploma in Fine Arts, 2016
Batangas State University, Bachelor of Science in Fine Arts, 2012 – 2015
Awards:
2017
1st PlaceOn the Spot Sketching at Icon Hotel North Edsa, July
3rd Place Winner On the Spot Plein Air @ Candlelight Cafe Batangas, May 7
3rd Place Let's Paint March Challenge, March 23
Honorable Mention, 4th Place Winner, Face of the Woman In Modern Time, On the Spot Painting Contest, March 11
Champion Night of Arts and Music: On the Spot Painting Competition, Theme: Tattoed
2016
Woman, Loidz Channel Live, July 31
Juror's Choice Award, Philippine Pastel Artists, On the Spot Pastel Painting Contest July 25,
Finalist, DONG-A Doodle Fight Caravan July 12
2015
2nd Prize, Jose Rizal Art Portraiture Competition, Blueroom Art Gallery, December 30
Jurors Choice Award, KUNST Pilipino & Gallery, On the Spot Nude Painting Contest, September 23
Finalist, JNBM Paper Clay Art Contest, Yamang Sining Yamang Dagat, August 29
Leader for Culture and Arts, Batangas State University, March 23
Best Painter, Batangas State University, March 8
Best Artist of The Year, Batangas State University, March 8
2014
Finalist, 4th Place Winner, 2014 Maningning Miclat Art Awards, September 12
Jurors Choice Award, Life of St. Camillus De Lellis, KUNST Pilipino, July 14
Most Outstanding Student, Batangas State University, March 2
2013
3rd Place Acrylic Painting, Batangas State University National Architecture Week, December 13
Most Outstanding Student, Batangas State University, March 10
Exhibit
2017
Art Matters Group Exhibit, Icon Hotel-North Edsa, July 8
Jen-Why Art Seascapes,Two Man Show, Windows by the Bay Hotel Jen, Roxas Boulevard, Pasay City, May 18 – June 18
Kulay ng Buhay, Grupo Sining Batangueno Group Exhibit, Mach 18 – 31
Dungaw, Nuestra Senora del Carmen Parish Church, PulongBuhangin, Santa Maria, Bulacan February 5-19
Cevio Art Haus Group Exhibit, December 25, 2016 – February 15
2016
Abs-Cbn, Bayan Mo, Ipatrol Mo Art Workshop, ABS-CBN Compound, Quezon City, December 14
NUJP Exhibit, Bantayog ng mgaBayani Foundation, December 11
Grupo Sining Batangueno Group Exhibit, December 1 – 8, Batangas City
PINTASAYAWIT para sa K-32, OBRA FILIPINISMO 4, KUNST Pilipino & National Union of Journalist of the Philippines (NUJP), Art Asia, SM Megamall, Mandaluyong City, November 2 -5
My City, My SM, My Art, A Celebration of Philippine Visual Arts, SM City Batangas, October 25 -31
Kanlungan Art Exhibit, Featured Artist, The Attic Gallery, EdsaShangriLa, Mandaluyong City, Manila, October 17 – 30, 20
Pintasayawit para sa K-32, KUNST Pilipino & NUJP, Alveo Corporate Center, Bonifacio Global City, Taguig City, October 15 – 29, 20
OBRA FILIPINISMO 3 Coffee Art Exhibit, KUNST Pilipino Group Show, SM Sta. Rosa, Laguna, September 29 -24
Naïve Nue – First One Man Exhibition Nude Art, The Attic Gallery, Las Pinas City, Sept. 10,
Artist Diary, KBox Art Gallery, Tacloban City, September 2-30
OBRA FILIPINISMO II, Art Asia Gallery, SM Megamall Bldg. A, Mandaluyong City, August 23 – September 6
Sinag Ng Laya, Robinsons Lipa, Lipa City, Batangas, June 11-12
OBRA FILIPINISMO, KUNST Pilipino, KamayansaPalaisdaan Hotel and Restaurant, Tayabas, Quezon, May 14 -30
Face Of A Woman, On the Spot Painting Contest, Star Mall San Jose Del Monte, Bulacan, March 12
The World Vision Charity and Dinner & Art Auction, Marriot Hotel, Resort World February 10
Art Portraiture Exhibition, Jose Rizal as a National Symbol in the Age of Globalization, December 30, 2015 – January 30
2015
National Art and Fashion Fair, KUNST Gallery, SM Megamall, Mandaluyong City, August 14 – 16
PINTASAYAWIT, Tribute to Ma. Cristina Gube-Cuizon, Art Asia, SM Megamall, Mandaluyong City, April 20
2014
2014 ManingningMiclat Art Awards, Shangri-La Mall, September
Thema Arts Society, SM City Batangas, Batangas City, March
2013
Thema Arts Society, SM City Batangas, Batangas City, March
Siklab, Museo De Lipa, LIpa City, Batangas
Skyscapes is the one I love the most to do, because I find peace when I'm looking at the sky that's why I want to share the beauty of God's Creation in a canvas. For my Portraits and figure subjects, these image for me is the image of humanity, of God's genuine creation. It calls for the truth, it is what it is even before we received the breath of God. Our structure, is our life pattern. It is the image of God that makes us whole. A sanctuary, a vessel for goodness, for everything that is good in this earth. Thus it should be admired, appreciated in every way. And I show my appreciation through art. Showing what is to be provoked so that others will understand my insight for humanity. That humanity is for the Lord, and that the Lord is with us since the beginning.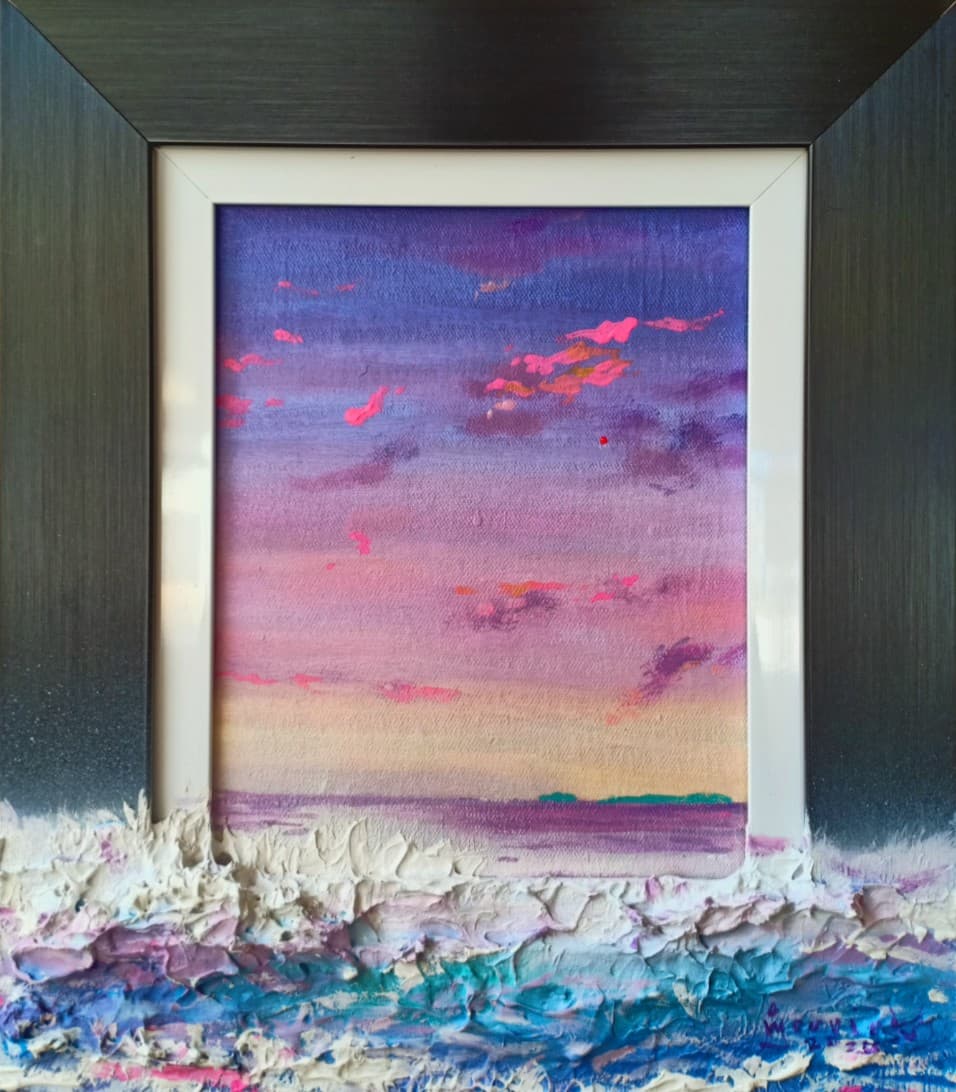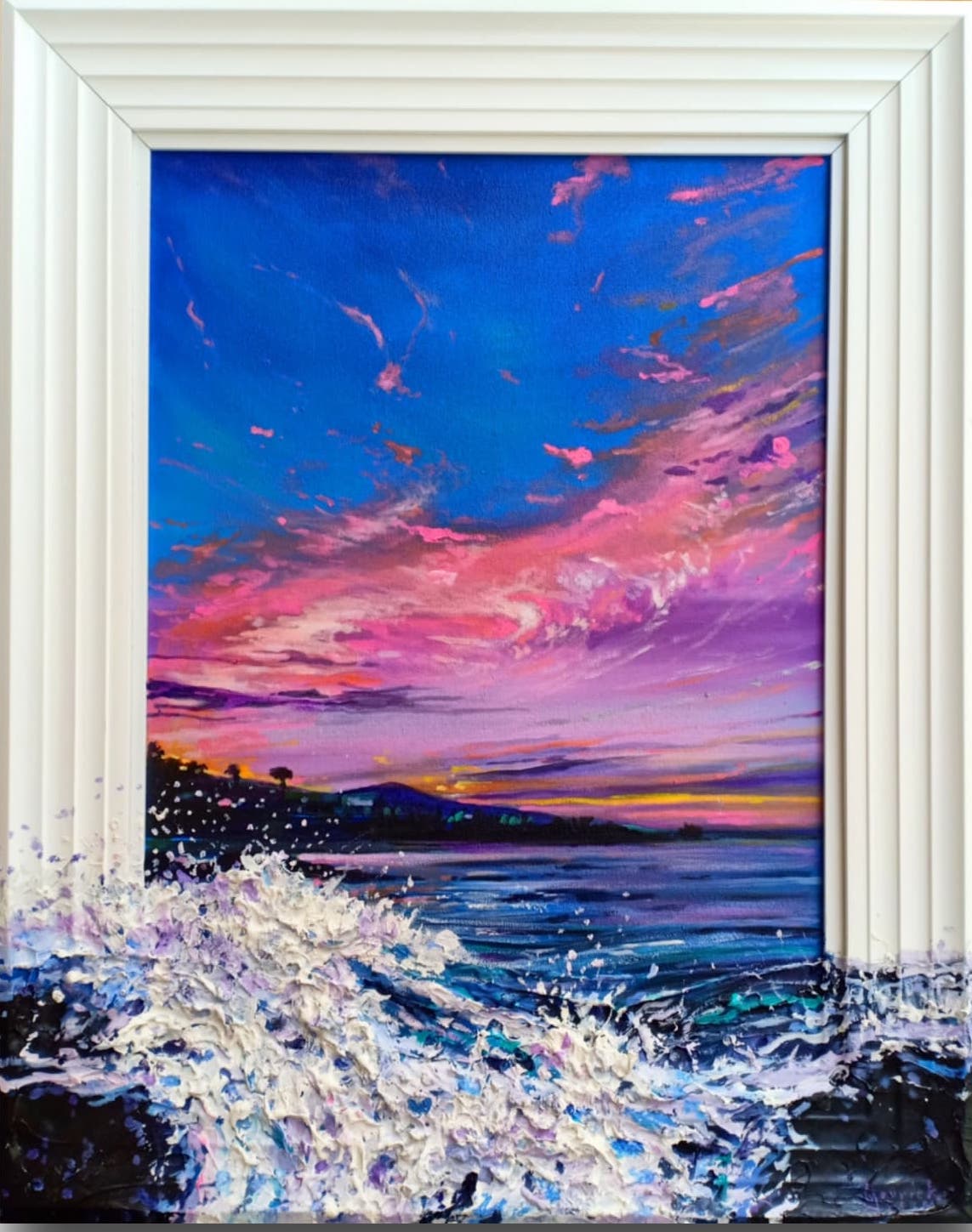 Still life subject is good for my practice and makes me more keen in details. If you'll notice, in every artwork, there's this highlight/s. Mine, would be my balloons. Balloons signify my gratefulness for the Lord, for the talent he bestowed upon me. Every balloon has its own meaning and purpose, red color has its own specific emotion into it and every sky it flies up to has its own message. It started with an apparition, God who's holding my hand as we freely walk without a target destination. I couldn't see His face clearly because He's all covered with light, light that warms my heart, this apparition didn't just happened once, but twice. Before I'd thought that I'll be entering priesthood, but instead my feet brought me to the field of art. But I knew that those apparitions envelop a message for my humanity, for my purpose, and that is for me to discover.
Each of my artworks is like an offering to God which is my top inspiration to do such things. God gave me this talent which I'm deeply thankful to him because without him, I am nothing. I'm inspired how God created a beautiful masterpiece which is our world. Also , I get my inspirations too with my family and love ones. They are always supported with what I'm doing since then.