FILIPINO ARTIST Janet Arboleda- Ballecer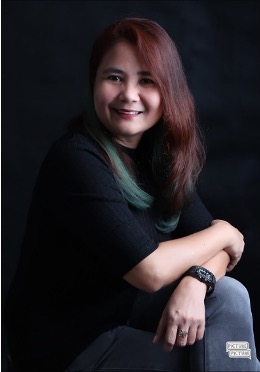 On my simplest way, I want to be called just my name JANET. Though some calls me Madam Butterfly because of what subject I make, just simply Janet that means God is gracious, and He truly is.
 To date she has participated in numerous group exhibitions, exhibits for various causes cause, art competitions and is a member of Various artists groups in Batangas and Manila as well.
40 Exhibits in Batangas and Greater Manila Areas with Grupo Sining Batangueno, Pintakha Art Society and KUNST  including a 3-Woman Show IVAGINATION in SM MegaMall
24 Artworkshops, Art Festivals and Art Outreach or Community Service
6 Art-for-A-Cause Exhibits locally and 3 Global Art-for-A Cause Exhibits held in Scotland, Australia, and London, UK
2 times featured in NET 25 Eagle Broadcasting Corporation in TAUMBAHAY  Morning TV Show and RADYO AGUILA Radio Guesting
RECALLED TO CREATE BUTTERFLIES AND FLY, featured artist in Philippine Graphics Tony&Nick Sunday Issue by Business Mirror by Contributing Editor Carla Mortel-Baricaua, May 26, 2019 issue
Honorable Mention Awardee, Japan Tobacco Inc.'s JTI ART AWARDS 2017, "Nature's Unique Wonders" held in Hotel 1925, Brgy. Sabang, Lipa City last August 5, 2017
HOPE FOR THE FLOWERS, First One-Woman Solo Art Exhibit in Adamson University Art Gallery, San Marcelino St. Manila, April 30 – May 31, 2019
What I do on my paintings are Butterflies that sends messages of hope, happiness and healing. I sometimes collaborate those with mother and child theme that pictures me as a woman, a mother, and once I have also been a child.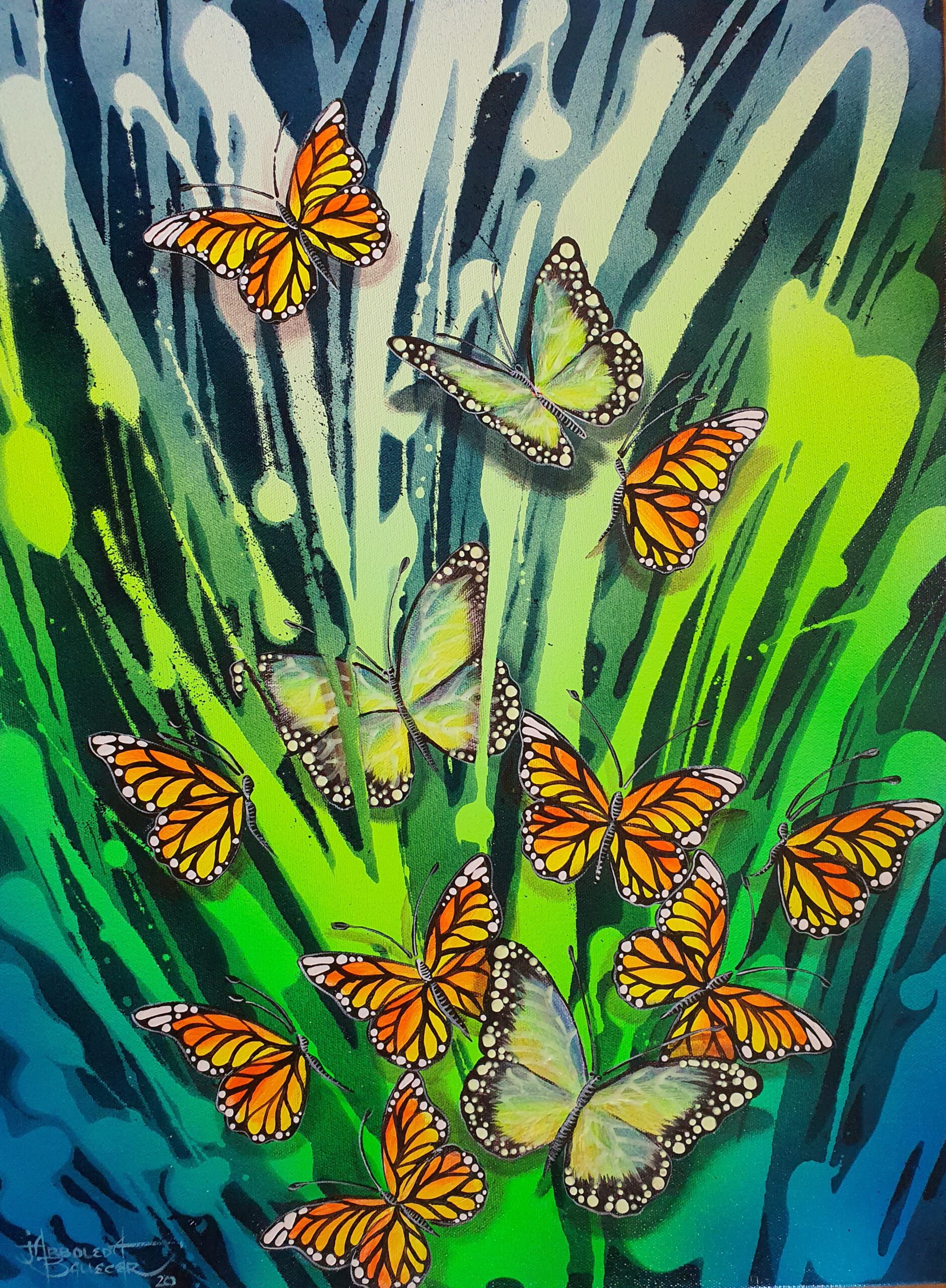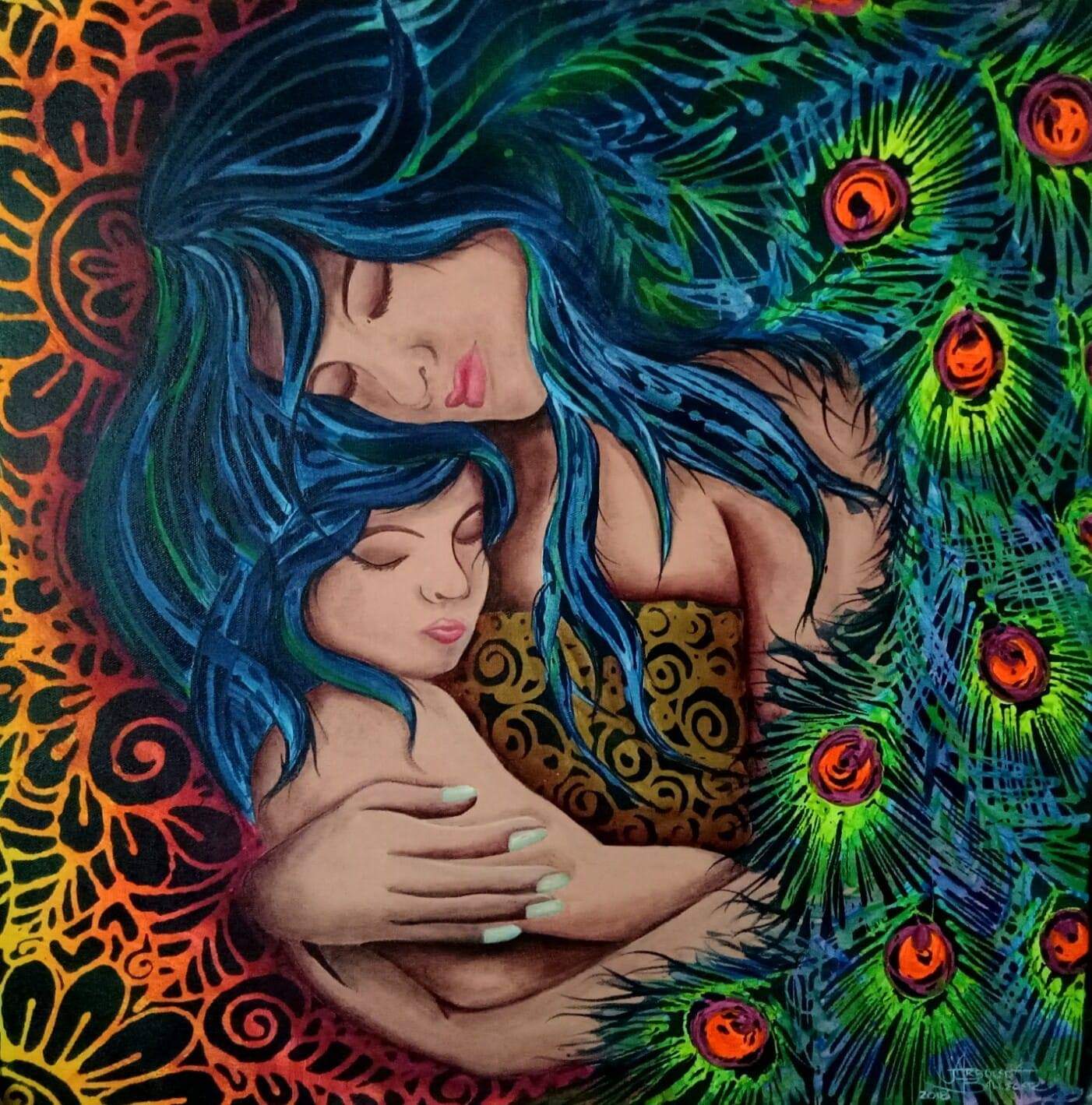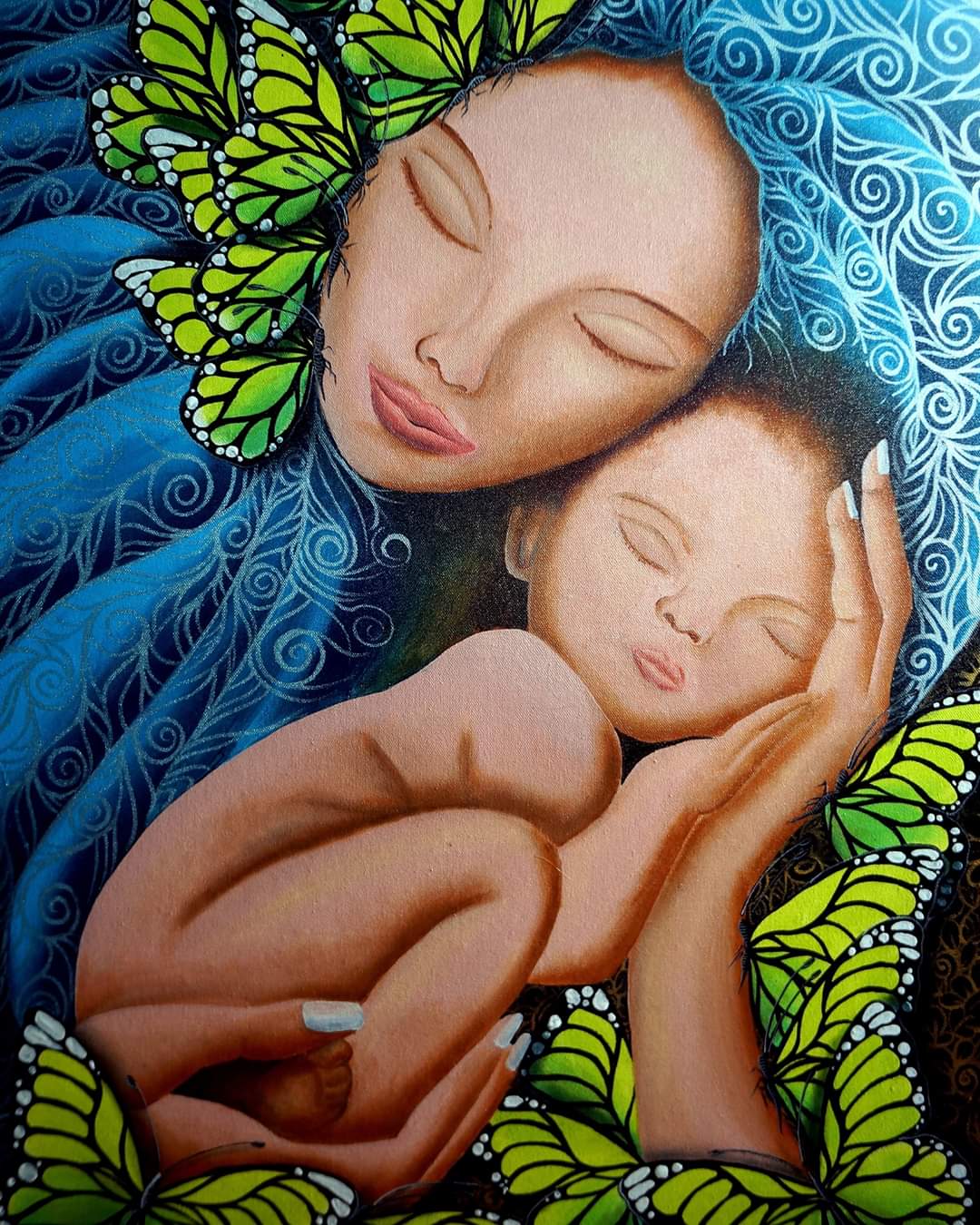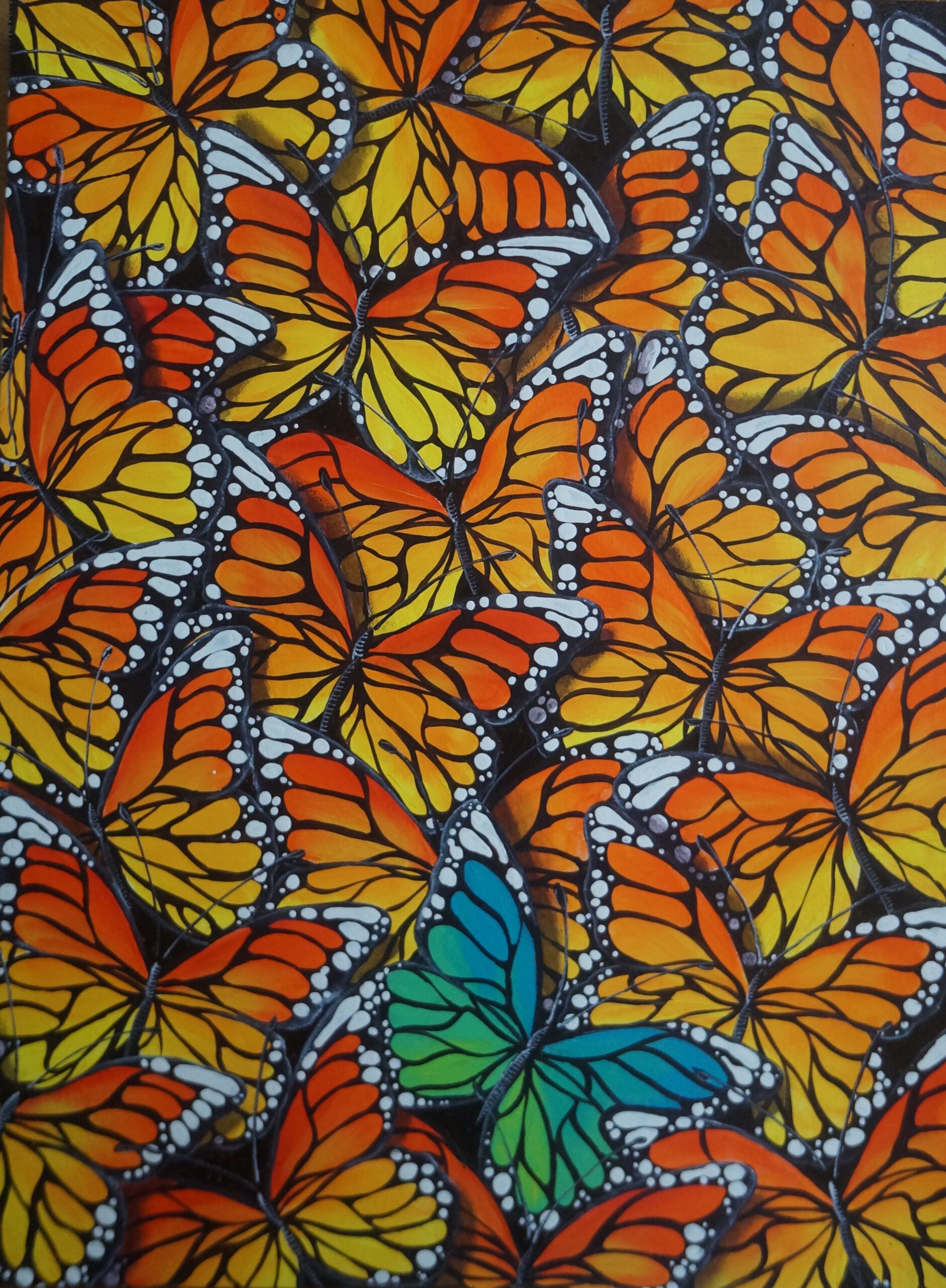 As I am, as a "rediscovered artist", I found inspiration on butterflies that symbolizes changes and life.
It shows me spirited rebirth on how I am as an artist; a transformation on how I am as a mother and a woman; and inspired me to look at life in a joyful and lighthearted way.