FILIPINO ARTIST Aris Bagtas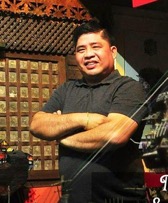 As an artist, I want to be called as a Neo Folkloric Iconographer. The style of my works showcase abundance of culture and tradition, exploration of faith thru devotion equipped with new styles and techniques.
Visual Artist/Sculptor
Genius of His Generation
Modern Folkloric Iconographer
1994
Graduate of Bachelor of Fine Arts, Major in Advertising, University of the East
1996-2003
Faculty, College of Fine Arts, University of the East
2003
Outstanding Alumni, College of Fine Arts, University of the East
1998-2010
Executive Committee on Visual Arts, NCCA
2002-2010
Vice President on External Affairs, Art Association of the Philippines
2011-Present
Art Director, KUNST FILIPINO
He has won numerous awards in different competitions like DENR's Protect Global Environment Oil Painting Competition 1995 (Grand Prize), Spanish Embassy's Letras y Figuras 1998 (Grand Prize), the 2011 GSIS National Art Competition (Third Place, Non-Representational), 2016 GSIS National Art Competition (Honorable Mention, Sculpture) to name a few.
He has gained recognition and appreciation from the Municipality of Obando as Dangal ng Bayan sa Larangan ng Sining Biswal for three times and also received Gintong Kabataan Award by the Municipality of Bulacan.
His works have been published in different Filipino artists books and magazines like Flora & Fauna, Philippine Architectural Book, Philippine Art Now, Philippine Tropical House, and Filipino Artists Magazine.
He has painted numerous murals in different churches & cathedrals in the Philippines including Manila Cathedral in Intramuros, Our Lady of Fatima Shrine in Valenzuela City, Malolos Cathedral in Bulacan and Divine Mercy in Occidental Mindoro.
He has shared his talent and work of art by helping organizations such as DSWD, World Vision, Bantay Bata, NUJP, and Pathology Society.
He has showcased numerous exhibitions in the Philippines, Xiamen, China, and in different European countries such as Germany, Belgium, Paris, Vienna, Luxembourg, London, Italy, The Netherlands, Prague, and Switzerland.
The subjects that I love to paint are family settings where mother and child as well as father and son show their passion and warmth and religious icons where I can convey my faith and devotion.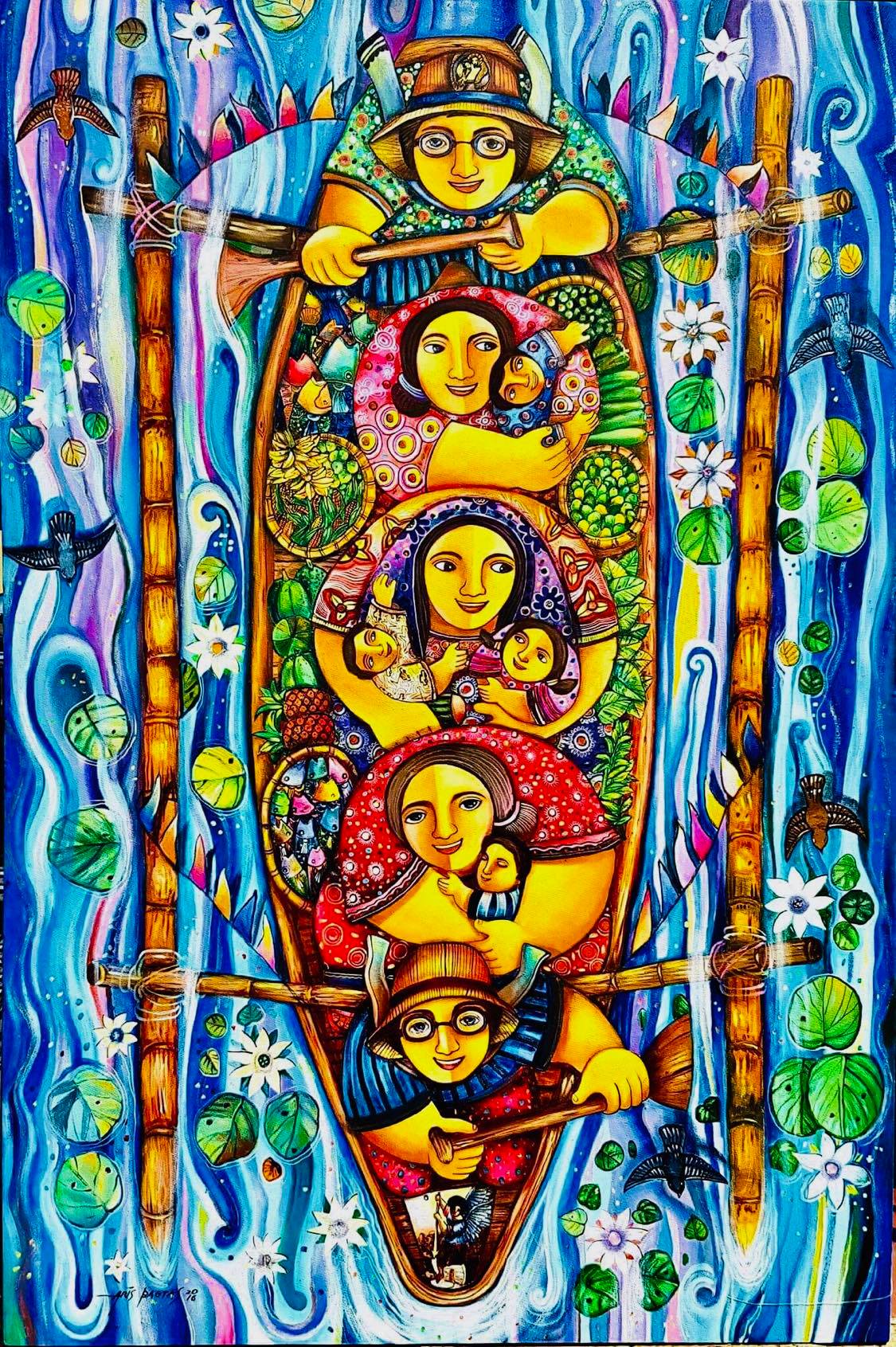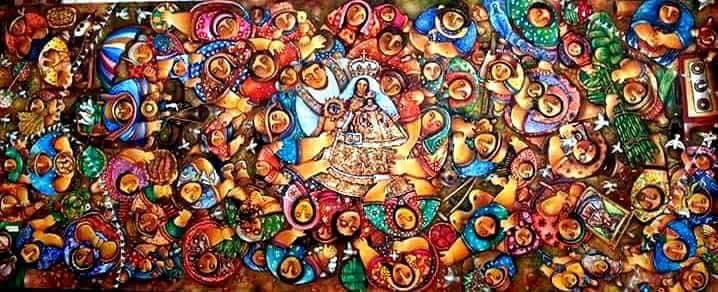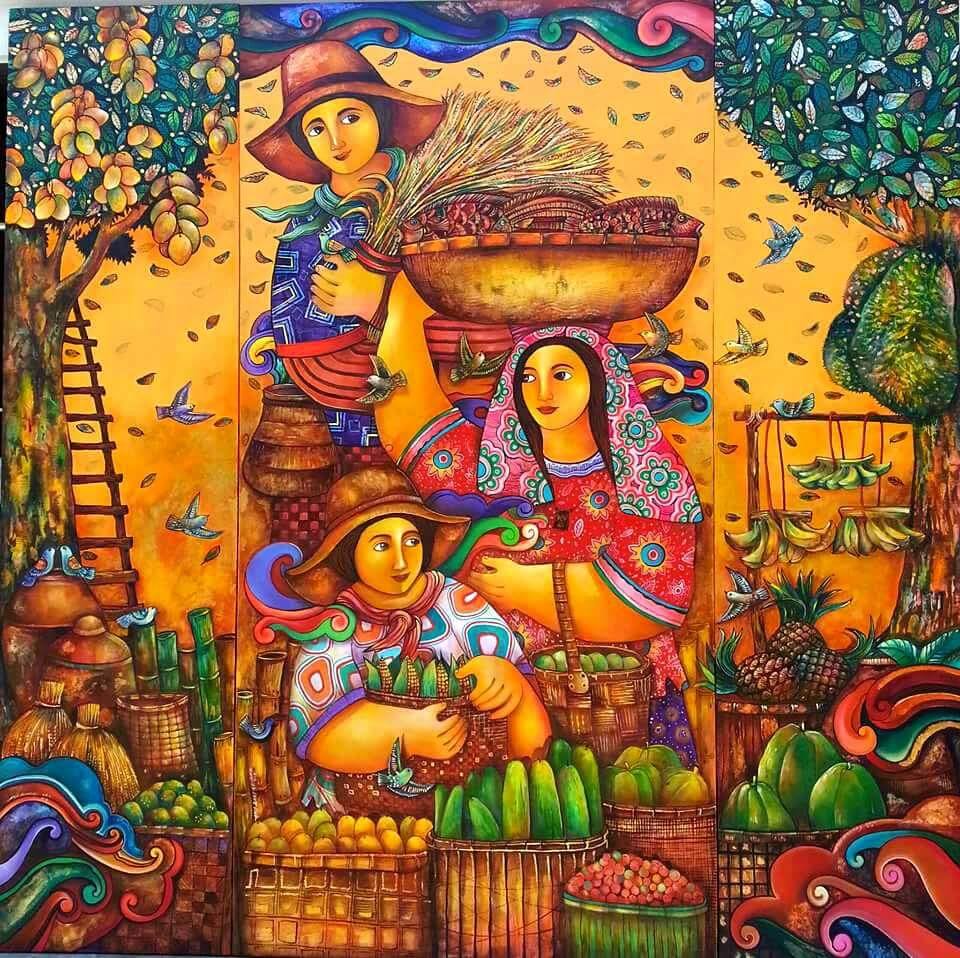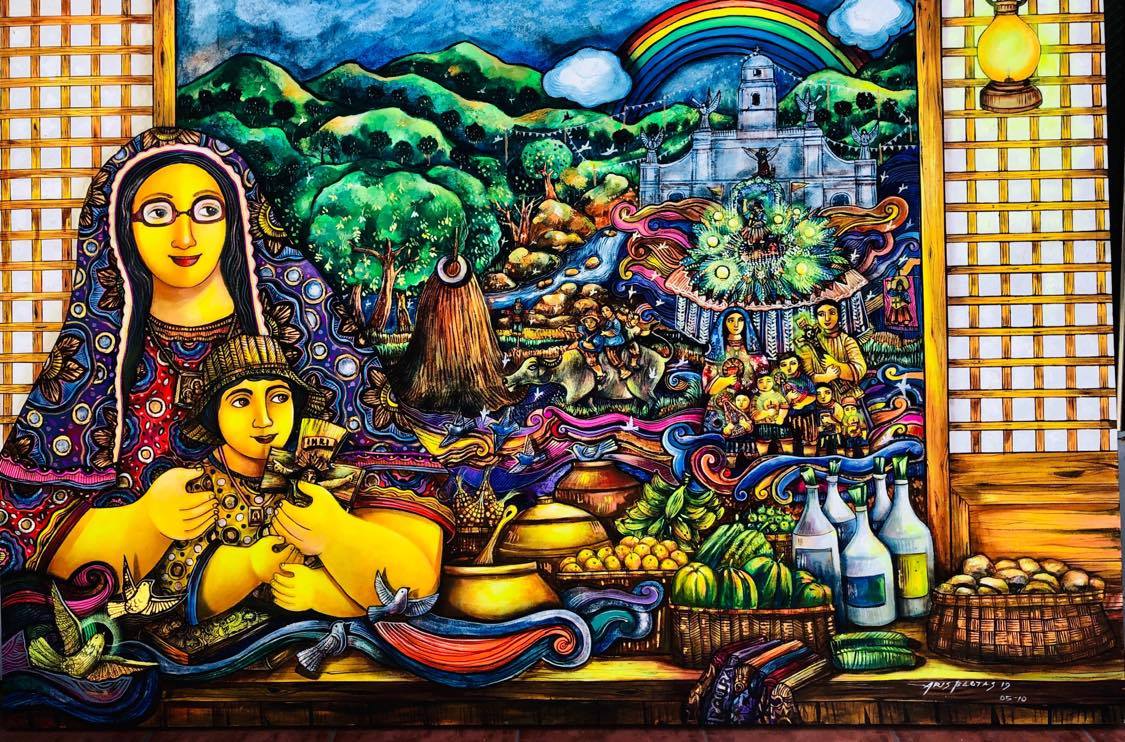 My adoration to my family manifest in my works because they are my inspiration to strive hard to succeed. They are my shield and strength to fight and accomplish my goal in life.
Esperanza Series'
Bagtas' recent "Esperanza" series "reiterates the subtle power of women
in various portrayals as elemental queens such as air, water, metal,
nature, or gemstones."
Another of the artist's series, christened "Blessings from Above" or
"Sulyap sa Langit," is his "ultimate tribute and thanksgiving to his creator
where he shows people doing ordinary activities with their faces directed
towards heaven giving thanks and recognizing the power of God in their
lives."
Inquirer Globalnation
4.4.2019
Melissa Legarda Alcantara