FILIPINO ARTIST Jerwind Magnaye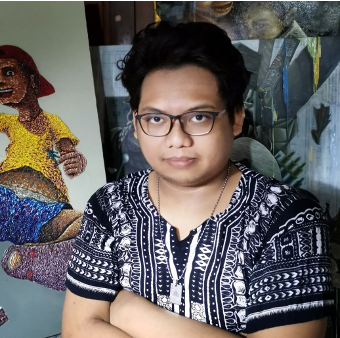 Aside being a visual artist he  is also in other fields of art as a magician and crafter of costumes mostly for cosplay.
Visual Artist
Mobile No.: 0948 396 8128
Email Add.: jerwind_24@yahoo.com
Fb: Jerwind Magnaye
IG: j.magnaye.art
Group & Solo Exhibits / Workshops / Achievements
2017
Grupo Sining Batangueño Exhibit @ DAP
Ala Eh! Exhibit @ Batangas City
2018
Art Sale for a Cause @ Senate of the Philippines
Art'e Bauan @ Bauan Municipal Hall
Colors of Life @ Got Heart Gallery
Rhythm n Brews Coffee Painting Exhibit @ Mckinley Hill,Taguig City
Tuy Painting Contest "Tuy Municipal Hall Now and Then" – 3rd Place
Art For Every One 2018 @ SM City Batangas
Grupo Sining Batangueño "Pintang ALA EH" @ Adamson Gallery
Art'e Bauan "Obra Teresiana" @ Sta. Teresa College
Grupo Sining Batangueño @ The Outlets
2019
Colors of life @ Adamson Art Gallery
Unarthodox @ Miriam College
Art'e Bauan "Break Through" @ Adamson art Gallery
South Arts Festival @ The Fillinvest Tent Alabang
Grupo Sining Batangueño "Kristo Batangas" @ Big Ben Complex
Art'e Bauan "ALAB 2" @ Bauan Municipal Hall
Tuklas Sining 2 Art Workshop @ Dingalan, Aurora
Grand Prize Lakbay Sining 2019 "Bayan Mo Ilakbay Mo"
"Envisioning" @ Sentro Leona Art Exhibition 2019
Art For Everyone 2019 @ SM City Batangas
Grupo Sining Batangueño "kaLIKHAsan" @ Art Asia Gallery
"Undecim Mundi" Eleven Worlds @ Art Asia Gallery
"SANCTUARY" Arte Contempo Group @ M Gallery
"OPAKAN NA!" Artworkshop @ Batangas State University
"PINASINING" Year End Show @ Art Asia Gallery
2020
"PAGBULIG" Arte Contepo Group @ GAlerie Astra
"Art For The Soul" Art Theraphy for Taal Victims
"Obrahang Bagtas Workshop & Exhibit" @ St. Louis College
"Baler Sa Bagong Dekada" Exhibit @ Museo De Baler
"ART in Quarantine" online show @ ArtShow Philippines
His love and passion to arts started at a very young age. In his early school years he somehow developed his knowledge and ideas about the field of visual arts by participating and representing his school in different competition in provincial, regional and even national level, specifically in poster making, painting and editorial cartooning contests. These experiences helped him enhance his work.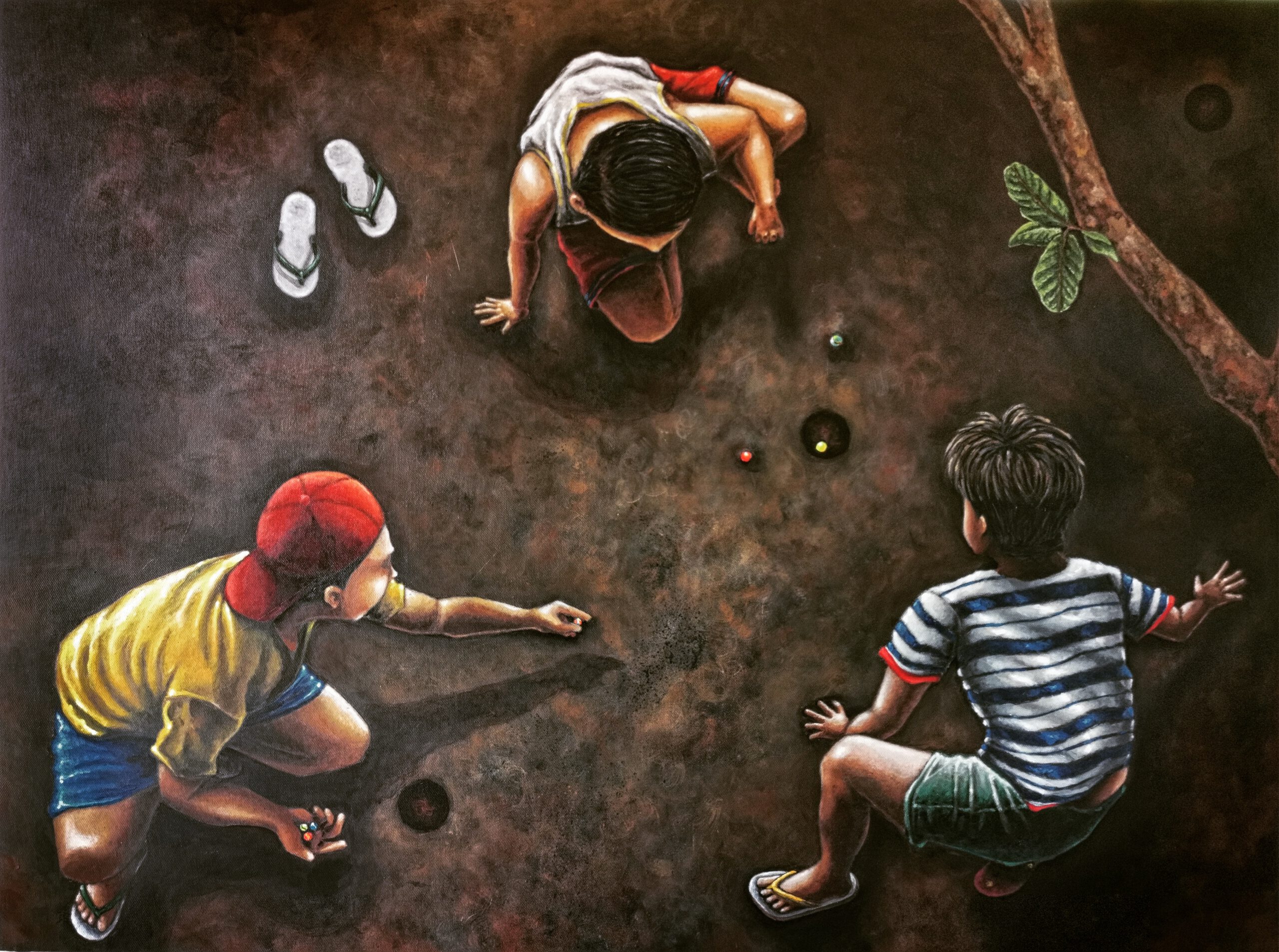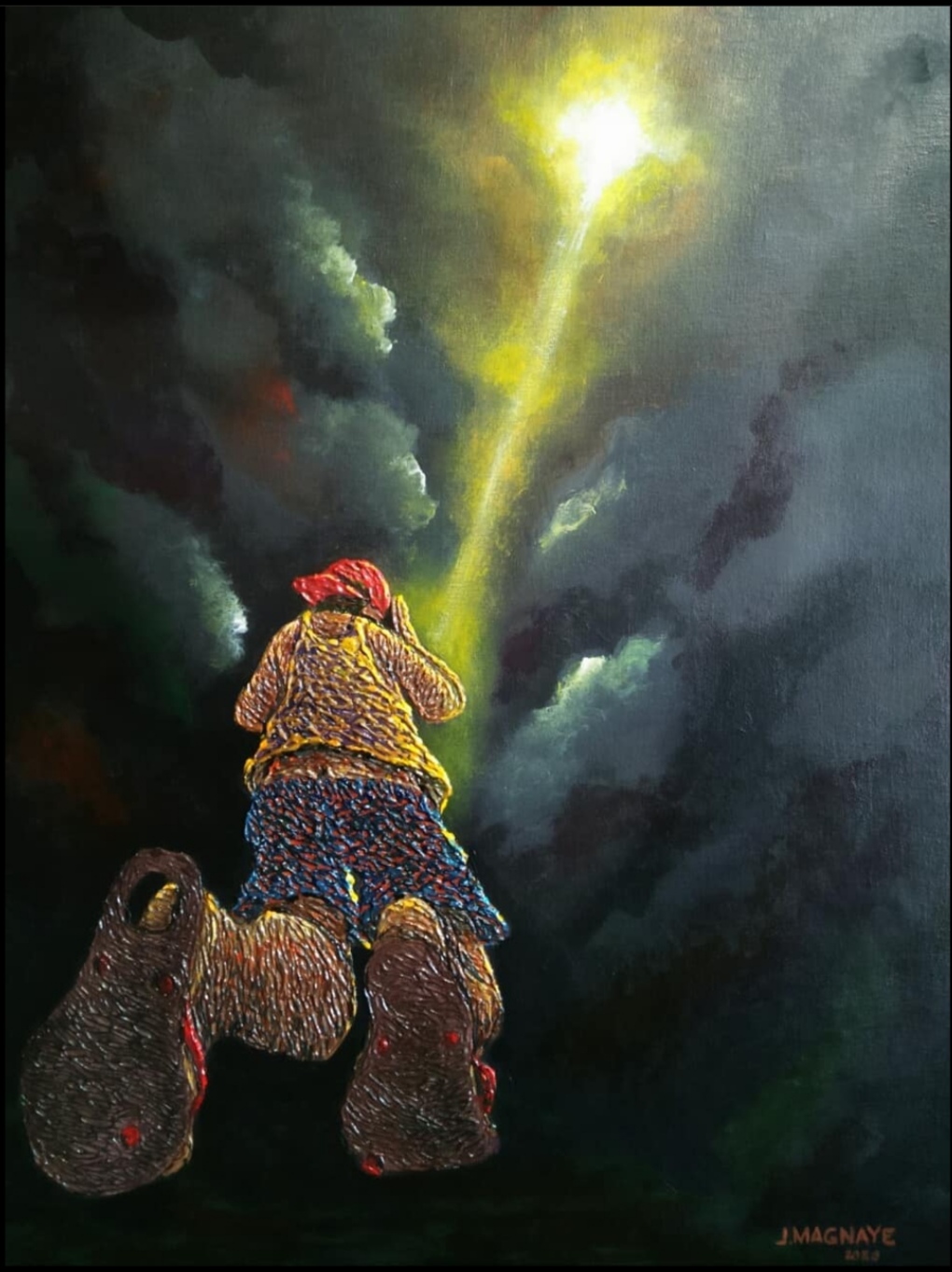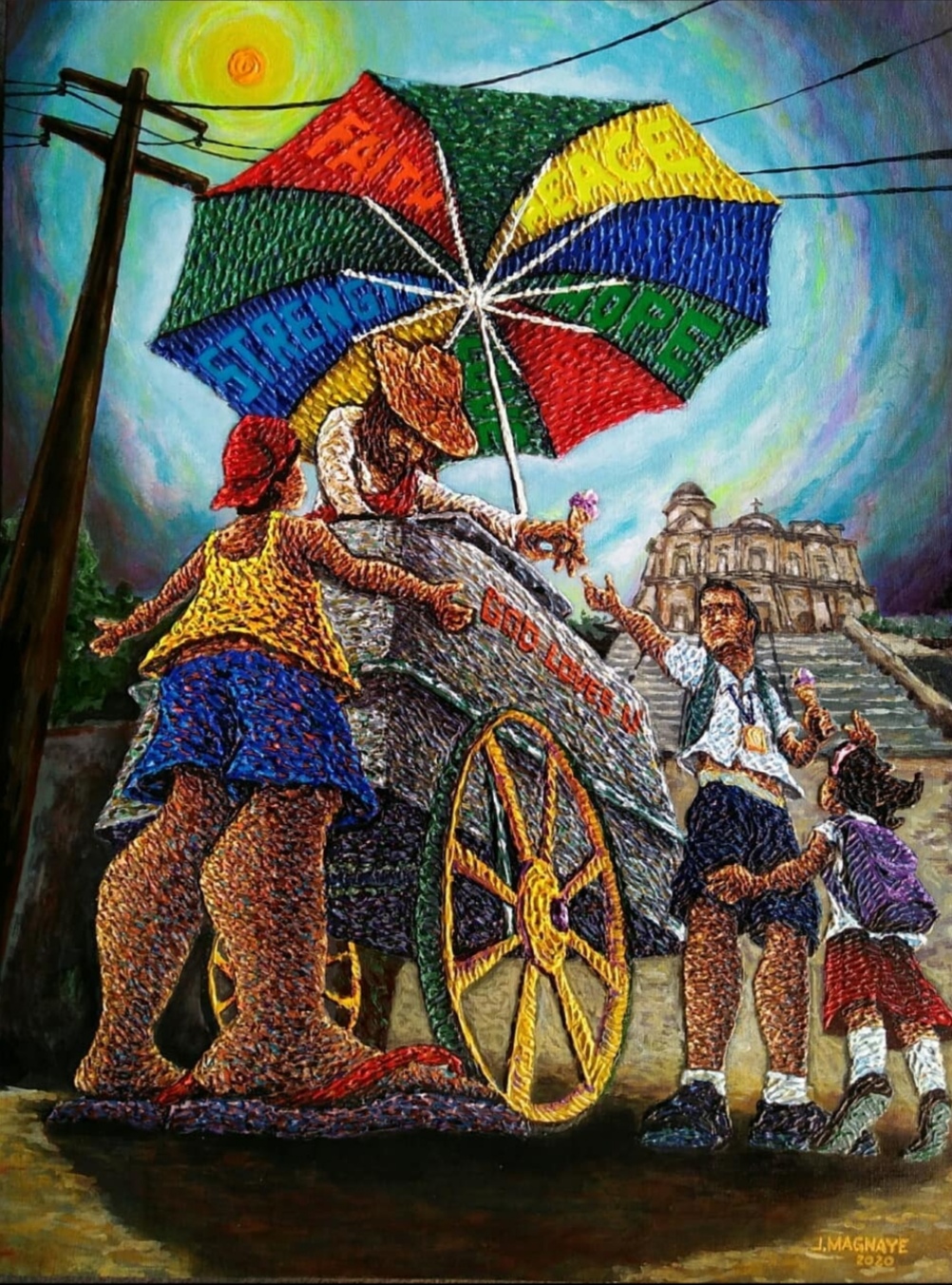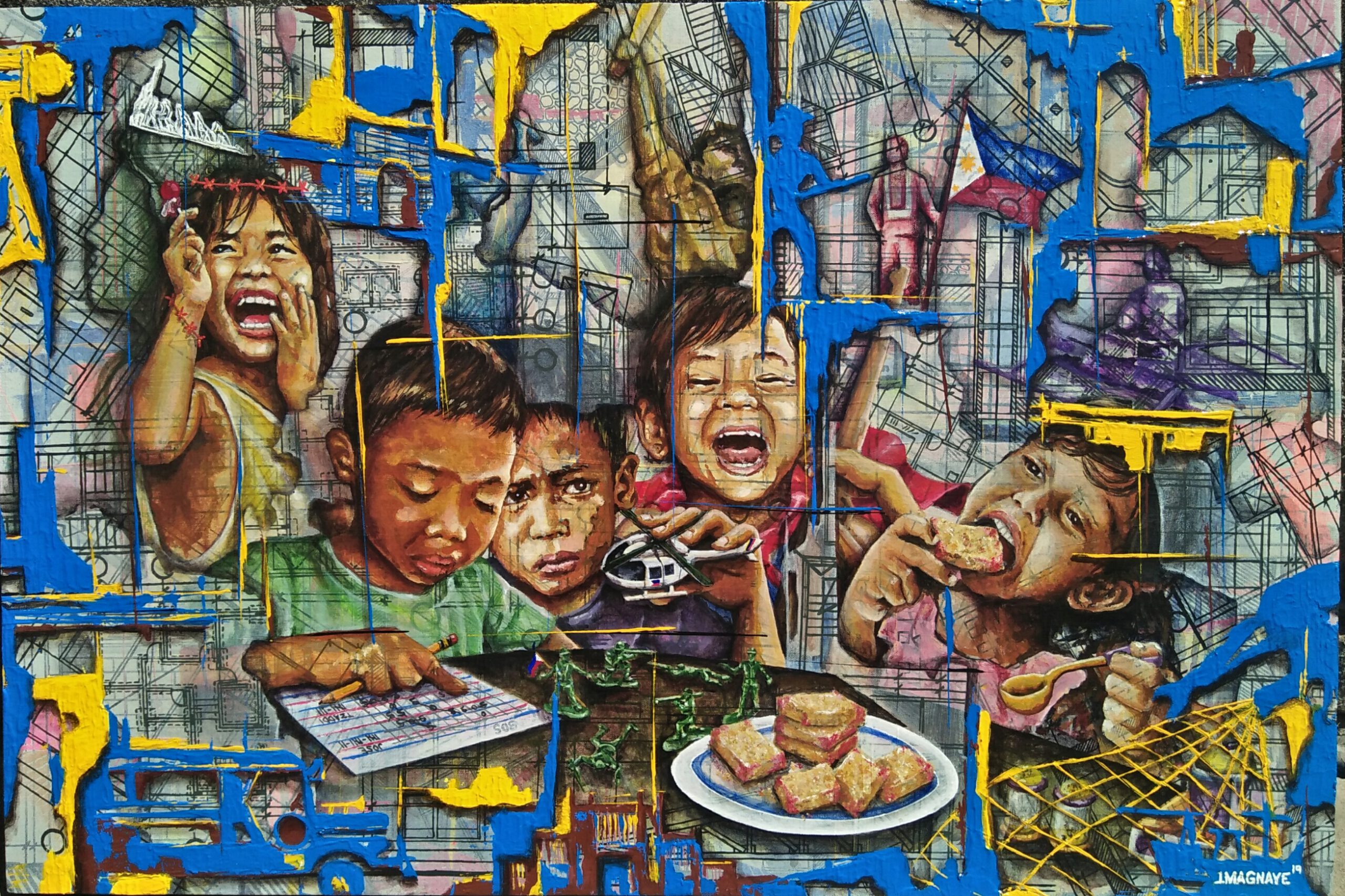 Through his frustration and failures in his school days his eagerness to overcome his darkest hours in college,he starts expressing himself by spreading colors in a canvas that defines his message that life is not a race and every one of us has their own purpose in life that can be shared to render the stressful environment we are experiencing now.
Later on, his fulfillment in life as an artist brings him to the memories of him being a child remembering the past of less stressful society and environment he was playing with at late 90's