FILIPINO ARTIST Lino Acasio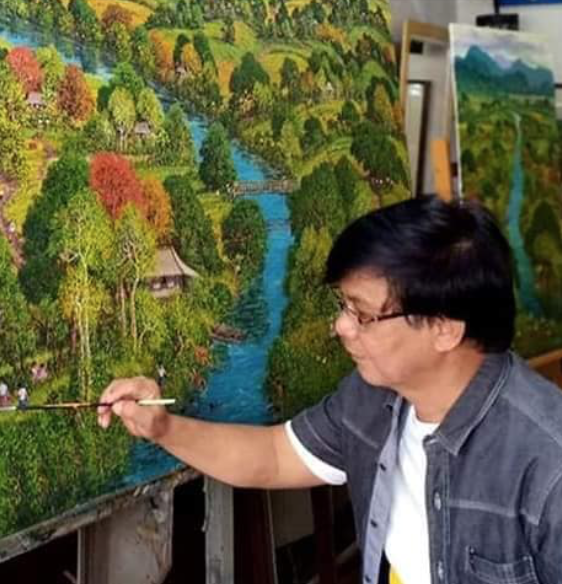 For decades, Lino Acasio has become a brand name associated with Batangas – yes, much as the names Botong Francisco means Angono and Vicente Manansala synonymous with Binangonan

"Cid Reyes"
Born in Lemery, Batangas and studied Fine Arts at FEATI University. Lino Acasio has 6 one-man exhibitions and several group exhibits under his belt including a European tour and exhibit in Belgium, France, Germany, Berlin, Amsterdam and Holland.
Acasio is a master of landscape art. His works highlight the beauty of nature, particularly the richness of rural landscape, showcasing the pastoral beauty of the Philippines' country side. The images he paints -verdant vegetation, lush green mountains and hills sparkling brooks and rivers are in fact scenes straight out of his Batangas terrain and within these landscapes are depictions of simple folk engaged in their usual day to day living.
Acasio's works are best known for its precise rendition and composition, devotion to detail and experimentation with colors. Through his art, he hopes to consistently instill amongst the new generation his advocacy of environmental preservation and management.
Lino Acasio is one of the original members of the Pintanaw art group. A former secretary of the Art Association of the Philippines and founder of Grupo Sining Batangueno. He also received an Honorable Mention in Ecology Art competition, and was given the Dangal ng Lemery Excellence award for Visual arts, the Gawad Kultura award from Lemery Pilot Elementary school as well as the Batangas Artist Award for Visual Arts. He was featured in several art books and was recognized by Gino Dormiendo, a well known art writer, as "Master of Landscape Art".
One senses that the difference between them and Acasio is this artist's ability to see, beyond looking, to perceive not merely with the eyes, but through the gift of being emotionally moved and the capacity of being sympathetically touched, not only by what is visible but more importantly, by the invisible, which is nothing less than the spirit of a place, what is known as the genius loci, or distinctive atmosphere. Essential to this distinctive ambiance is the unique manifestation of form, or expressive structure that Is germane and organic to the artist, and that possesses its own rhythm of execution, stamped, as it were, with a graphic signature.
"Cid Reyes"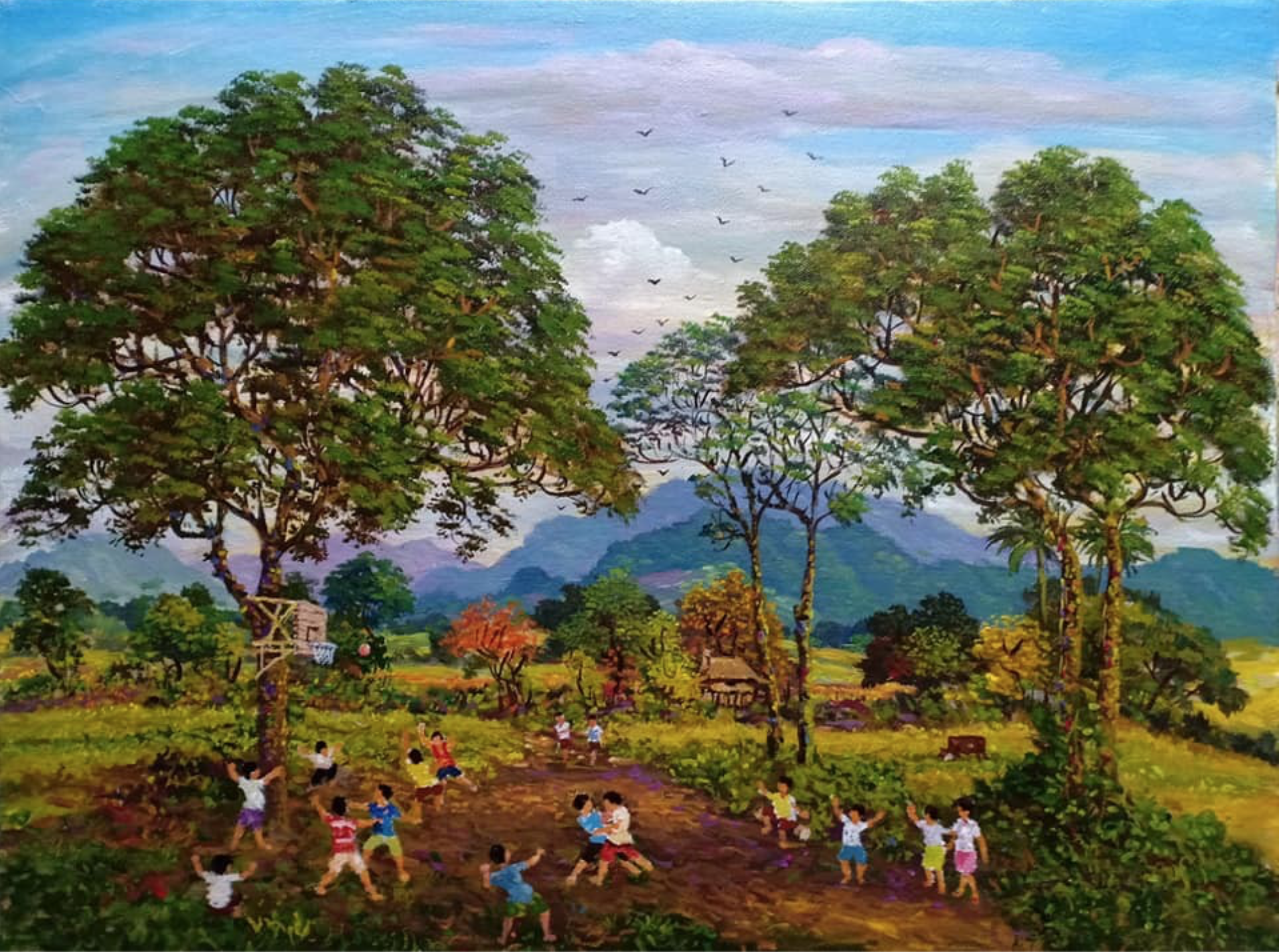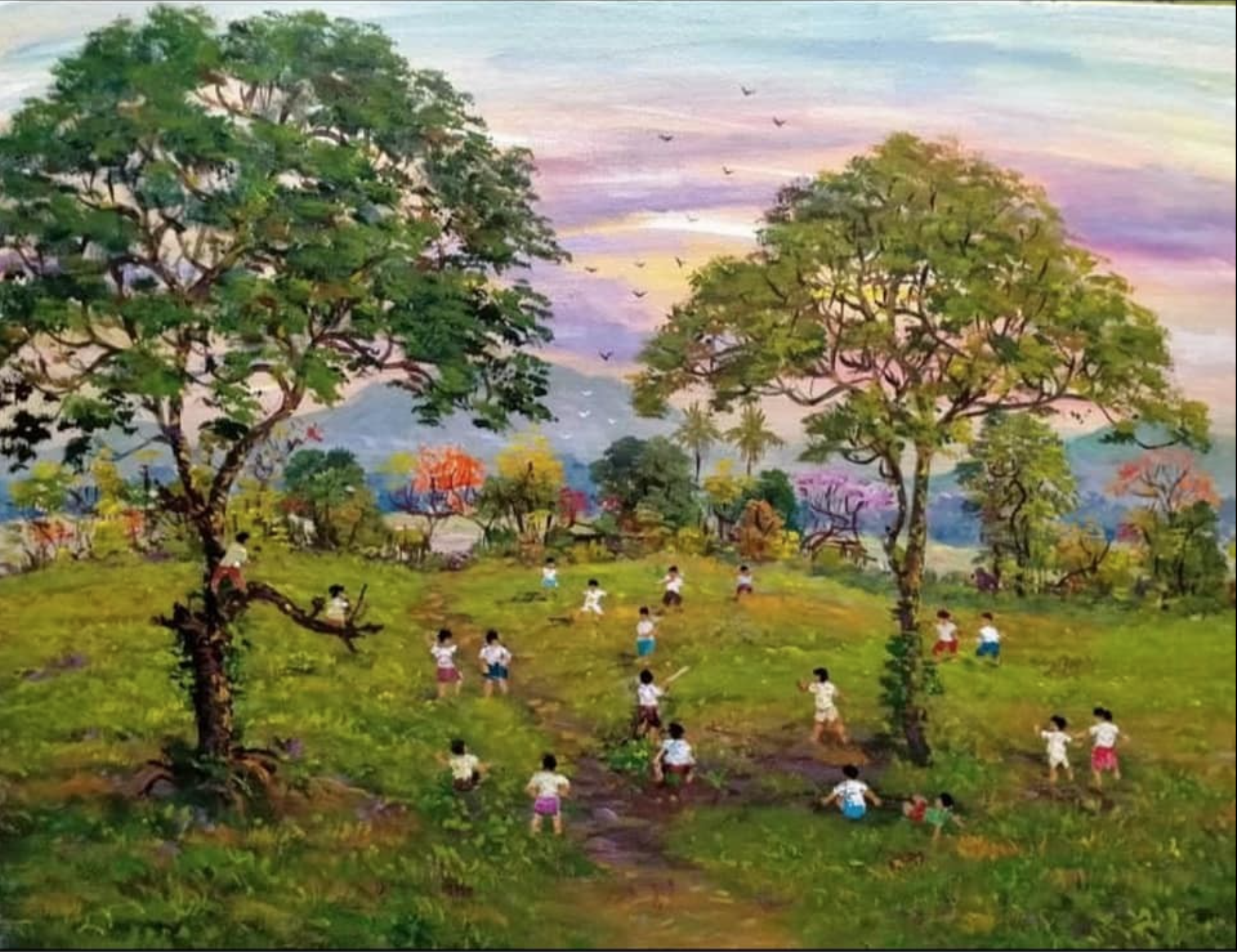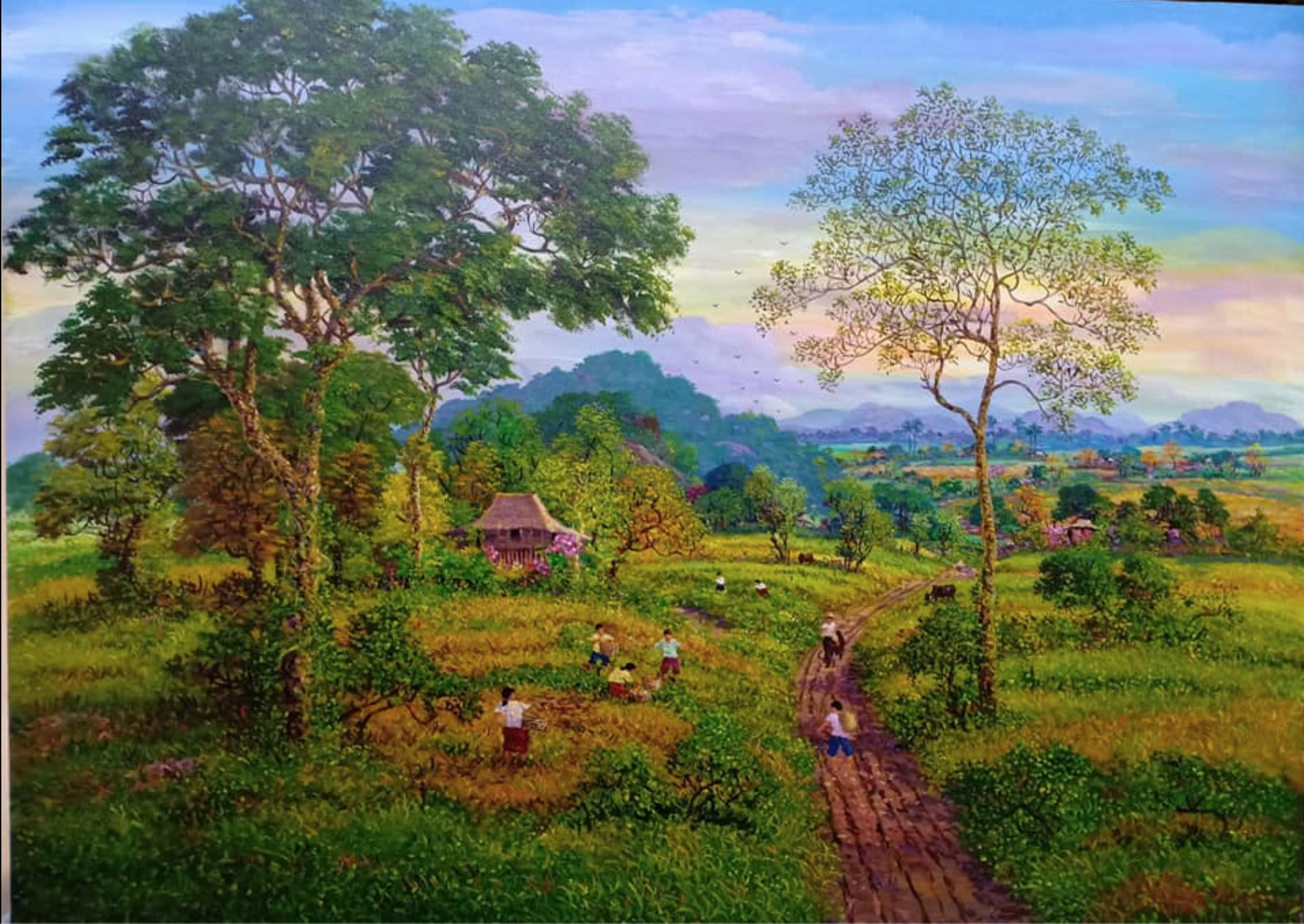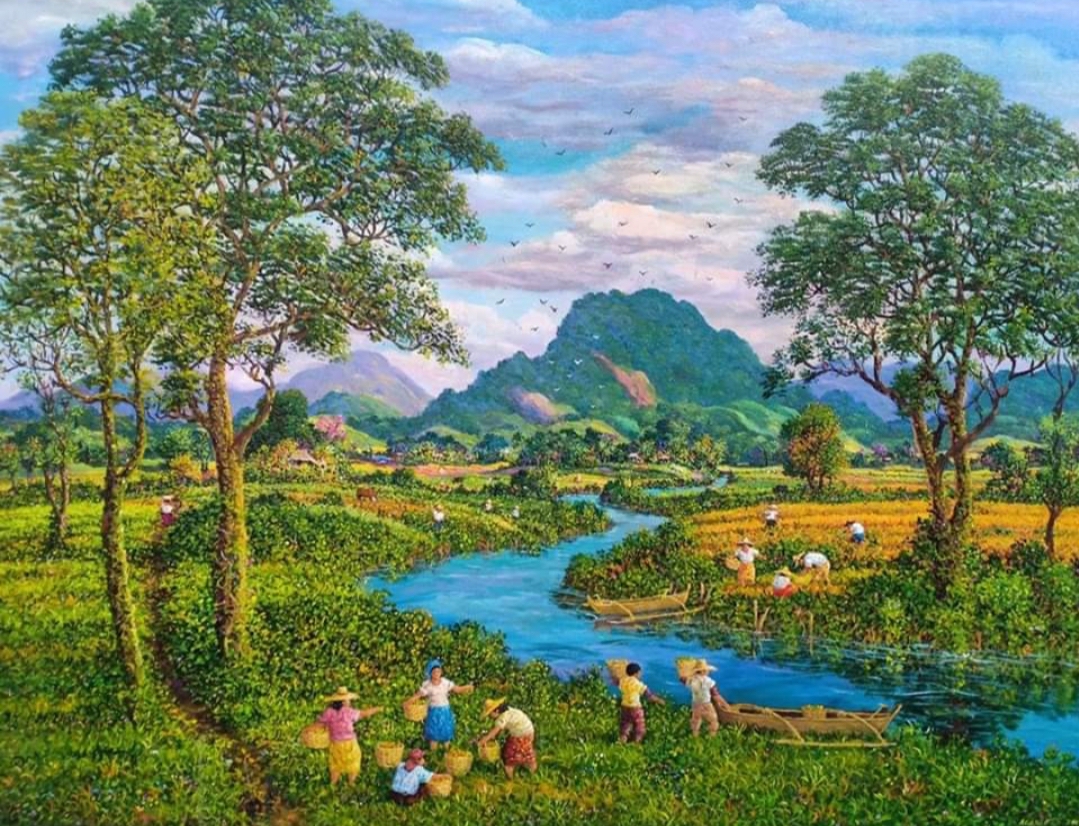 And surely, bound to occur to many viewers is the question: are there residual influences of Ibarra de la Rosa, famous for his trademark brushstrokes, those bristling flecks of Fauvist primary colors, in the art of Lino Acasio? Whatever the answer, whatever influences there may be, have no doubt been subordinated to the then emerging sensibility of Acasio, whose fervor for landscape painting had found expression in the rich harmonies of nature's colors. As extolled by his alma mater, Acasio did look up, and what he beheld appealed to his discerning aesthetic eye and emotional heartstrings, for he knew the subject that he was born to paint: the landscapes of Batangas
"Cid Reyes"
One senses that the difference between them and Acasio is this artist's ability to see, beyond looking, to perceive not merely with the eyes, but through the gift of being emotionally moved and the capacity of being sympathetically touched, not only by what is visible but more importantly, by the invisible, which is nothing less than the spirit of a place, what is known as the genius loci, or distinctive atmosphere
"Cid Reyes"