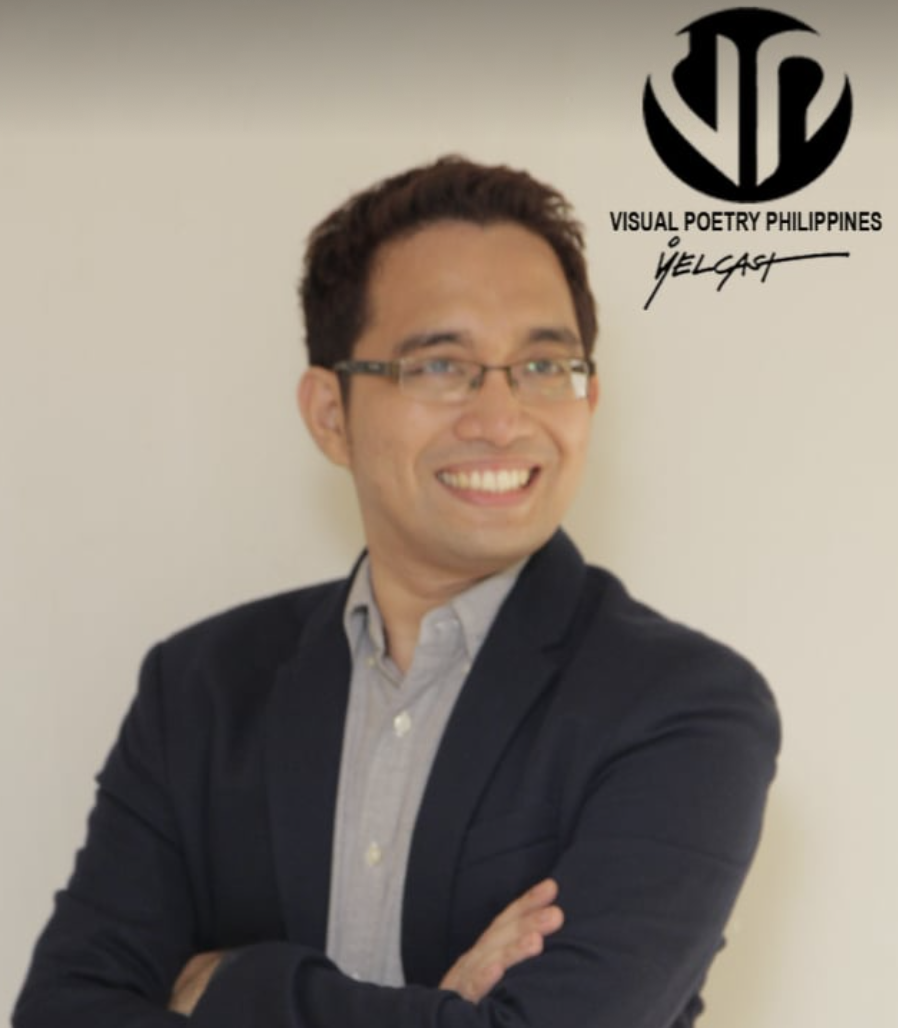 Inspiration  must come from a heart with burning desire within. Our passion is for ourself and when we use our passion to serve and love others it become a purpose.
Visual Poetry
Yelcast is a contemporary artist from Batangas who takes abstraction to a new level with his novel way of reinterpreting words, poems, lyrics or quotes called VISUAL POETRY. He utilize text as an art element and he integrates poetry into his art. He weave words within his oeuvres to make a life statement and draw out positive emotions.
His academic life as a working student led him to a degree in Electrical Engineering He passed two PRC board examination and ranked no.1 in one of his registered license. He was happy and fulfilled with his engineering career but his heart and passion was always in the arts. He made a 100% life changing turn by becoming a fulltime artist.
Yelcast received several awards such as 3 times Metrobank semifinalist, 1st Place On the Spot National Pastel Competition by Philippine Pastel Artists, Finalist at ALVEO National Painting Competition and Finalist at Robinsons National Painting Competition. He has been featured in some television and print interviews and his works graces the homes of celebrities, politicians and various collectors
Yelcast was also chosen as one of the illustrious individuals, 40 People Under 40 Worth Taking Notice by When in Manila for making a significant contribution in the lives of Filipinos at a young age of 40 yrs. old and below.
He founded the VisualPoetry Philippines and this year Independence day  he organized the 1st Yelcast VisualPoetry National Art Compeition (Online) with a theme Kalayaan Mula Sa Epidemya.
For me,as a VisualPoetry Artist, I share the RESPONSIBILITY of showing POSITIVE PERSPECTIVE and the BEAUTY OF LIFE.Visual Poetry arts should always be designed to INSPIRE PEOPLE, to DREAM and to LOVE.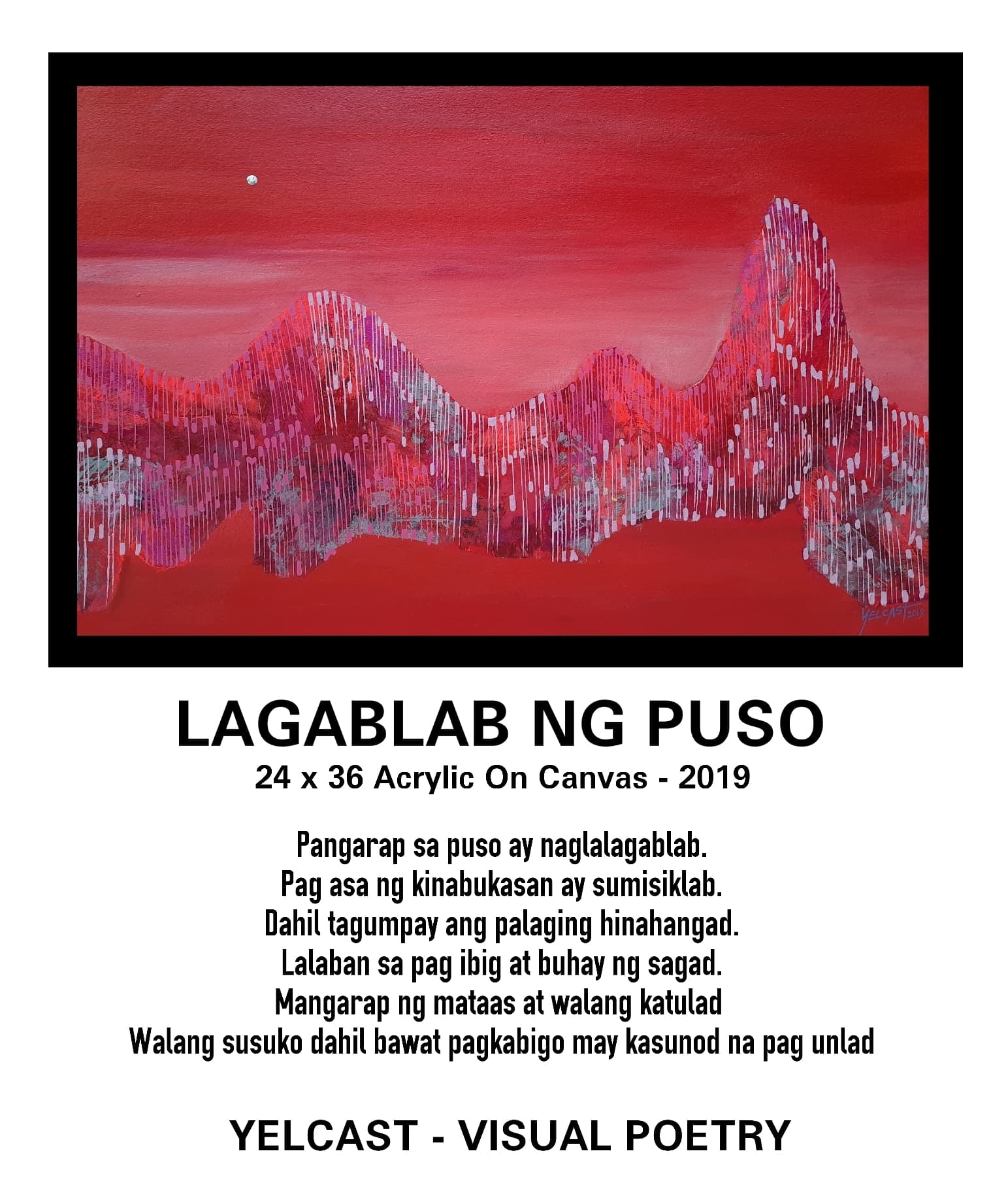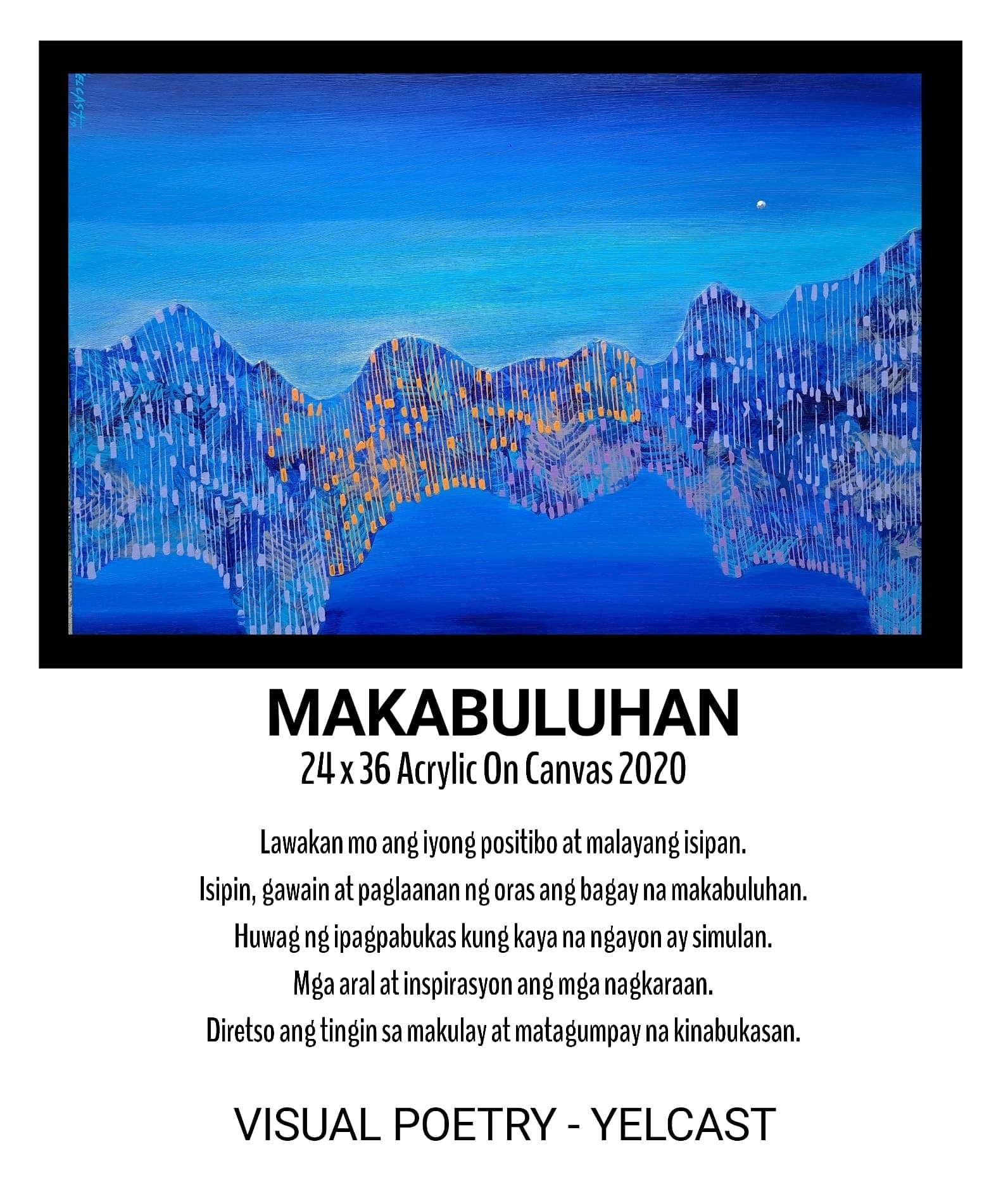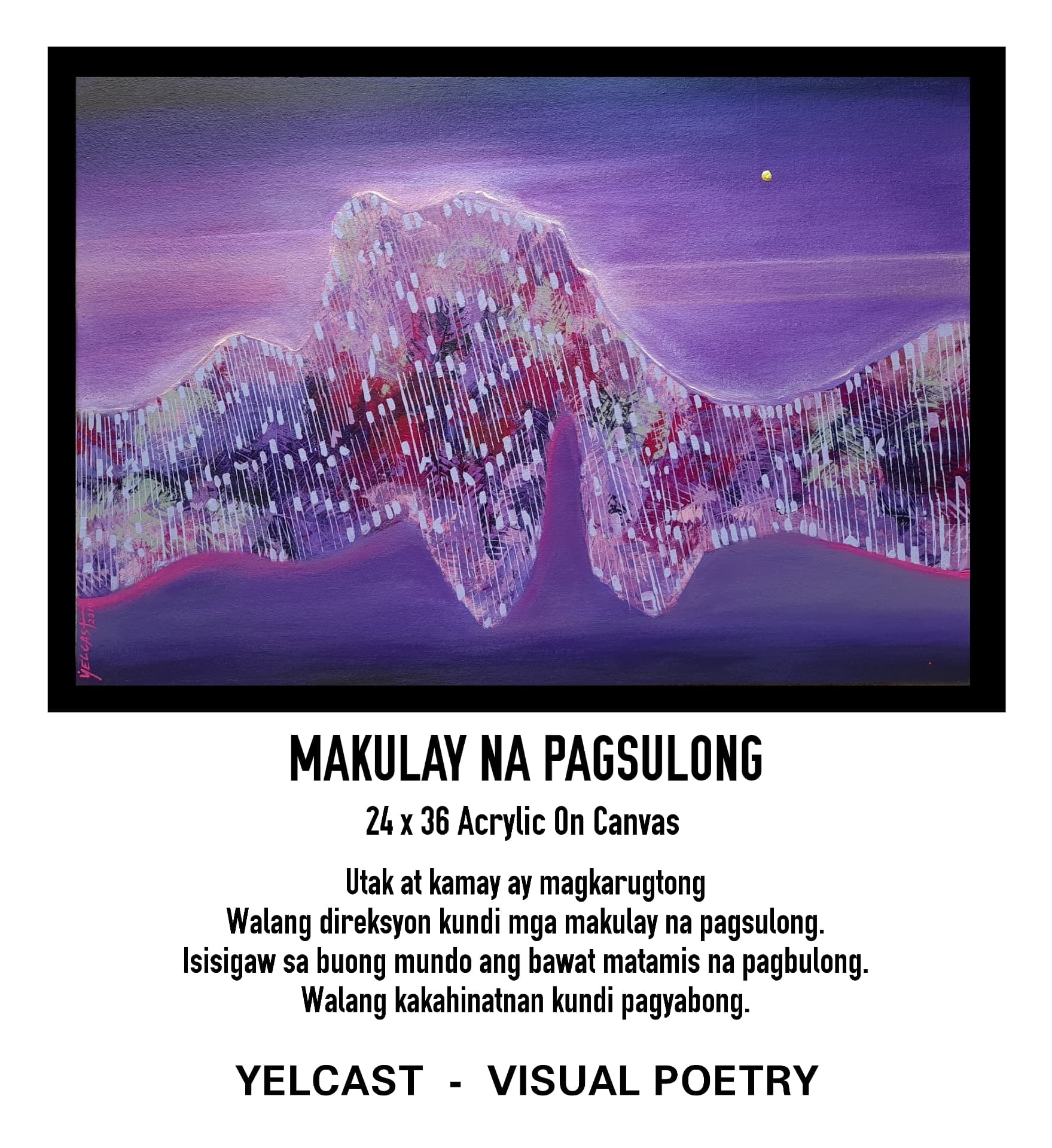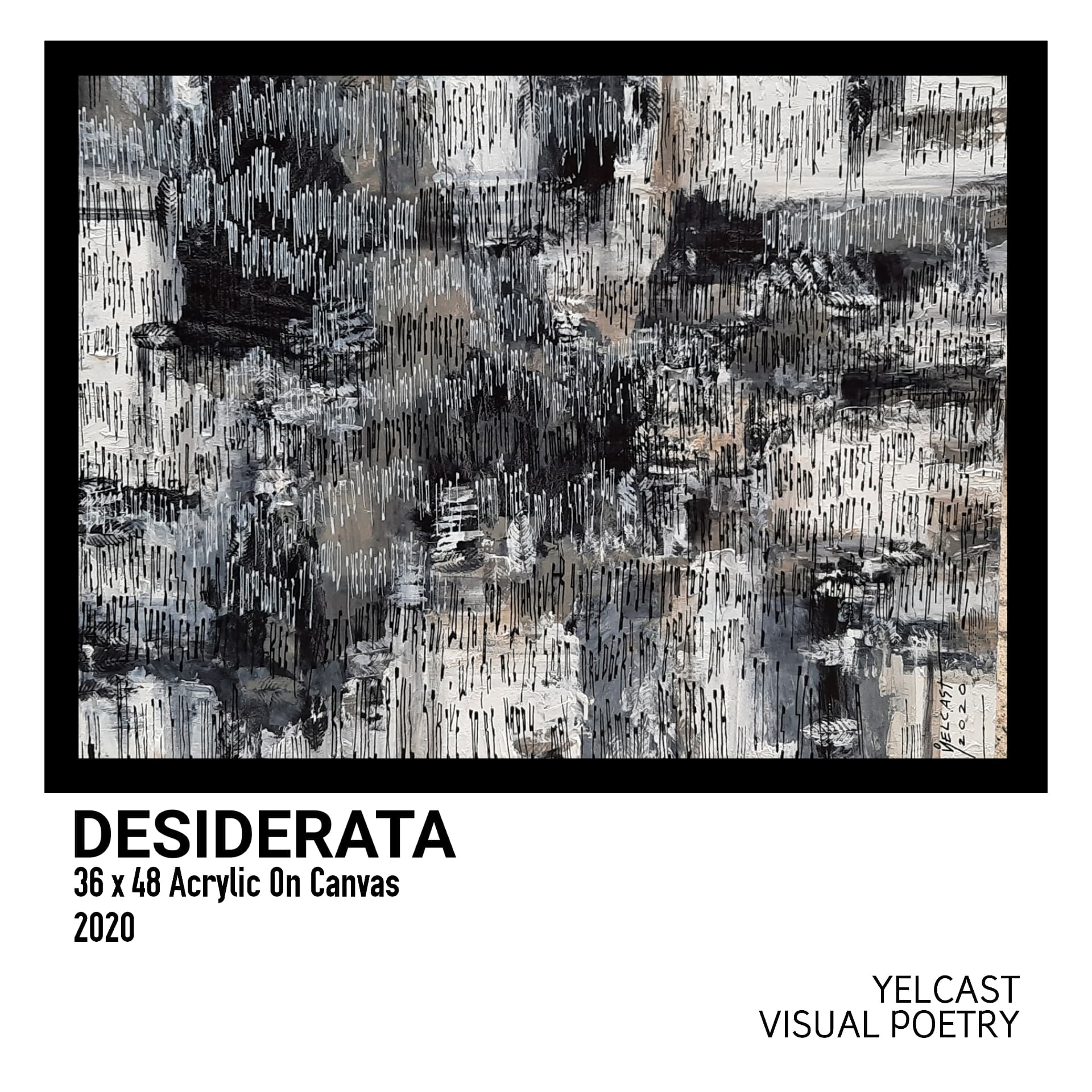 Visual poetry is a poetry with visual element. Yelcast uses authentic and unique calligraphic style of lettering. He play colors and shapes to weave words within his oeuvres which blend with the beauty and positive message of his works.
Yelcast visual poetry is much more interactive than conventional  poetry because there is more left to imagination and even more up for interpretation.