FILIPINO ARTIST Cheyzer Manalo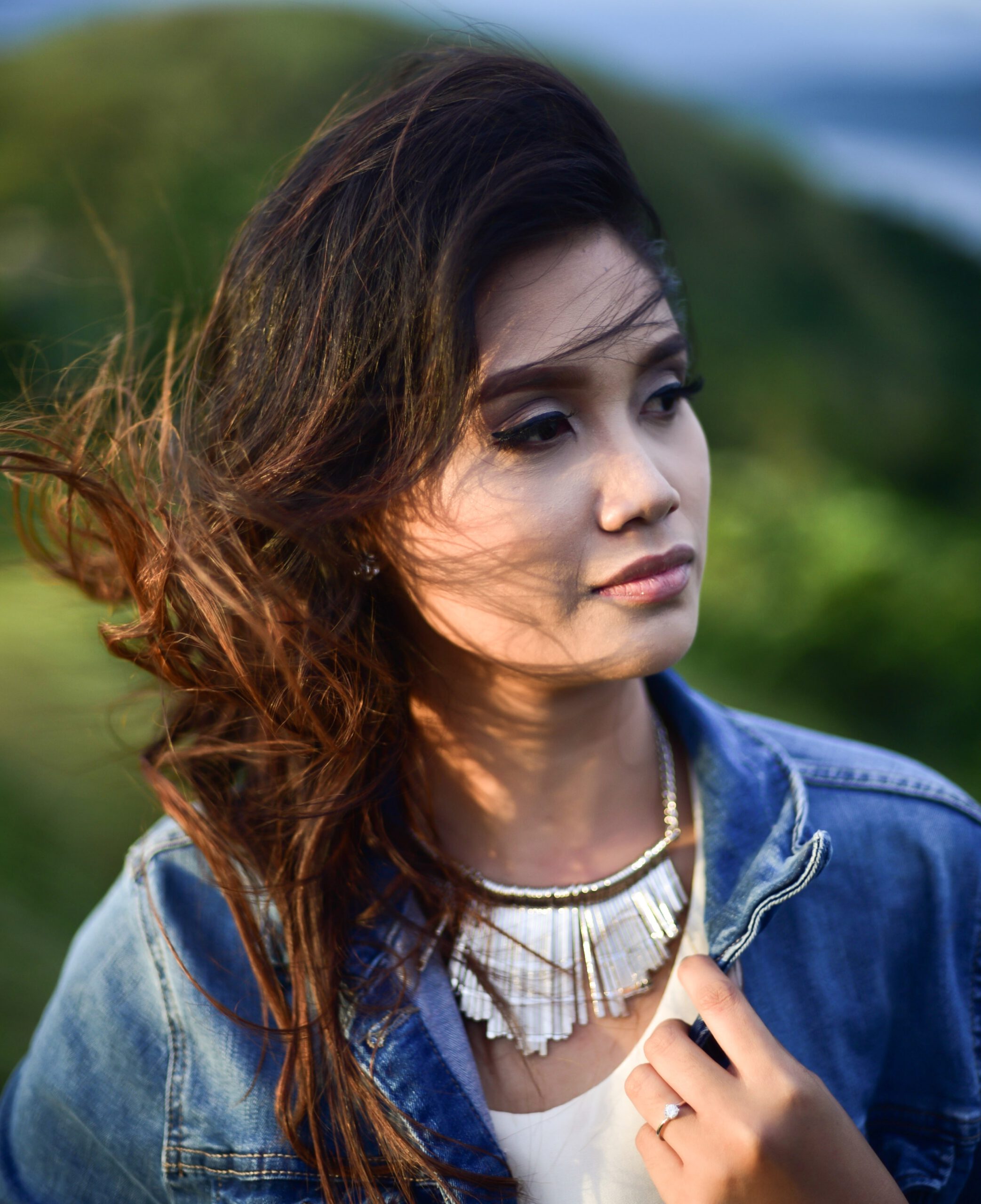 Nature as her usual subject, Cheyzer Manalo draws inspiration from her deep faith with our Creator
GROUP EXHIBITS
2019
Breakthrough Exhibit (Arte Bauan) @ Adamson University Art Gallery
ALAB Art Exhibit (Arte Bauan) @ Bauan Municipal Hall
Kristo – Batangas Art Exhibit (GSB) @ Big Ben, Lipa City
Sining Batangueño Art Exhibit (Batangas Artist) @ Club Balai Isabel, Talisay Batangas
KaLIKHAsan Exhibit (GSB) @ Artasia Gallery
Pinasining Year End Show @Artasia Gallery
2020
Baler sa Bagong Dekada @Museo de Baler
Online Exhibits
Art in Quarantine, Artshow Philippines
ALAB 3 (Arte Bauan Online Exhibition)
1st Tanawin Juried Online Show, Artshow Philippines
Affordable Online Artfair, Artshow Philippines
Filipino Self Portrait Juried Online Show, Artshow Philippines
AMEN Religious Art Exhibit, Artshow Philippines
AWARDS
2019
Jurors' Choice Award Lakbay Sining, Bayan mo Ilakbay Mo
Title: "ANG UGAT NG NGAYON AT BUKAS" (2ft x 3ft Acrylic on Canvas)
2020
Jurors' Choice Award 1st Tanawin Juried Online Show, Artshow Philippines
Title: "KANDILI" (24" x 18" Acrylic on Canvas
Registered Nurse / Visual Artist
Address
Villa de Oro. Poblacion 4, Bauan Batangas
Fb Page: facebook.com/ AlaEhmaARTeh
IG : cheyz.art
Email Address: cheyzermanalo01@gmail.com
Contact No. 09563978324
The visual dynamics of birds, flowers and subtle colors brings the positive message inspired by scripture verses. She brings a new take to realism approach and adds her personal intuition to present an almost whimsical work of art that are relatable and timeless.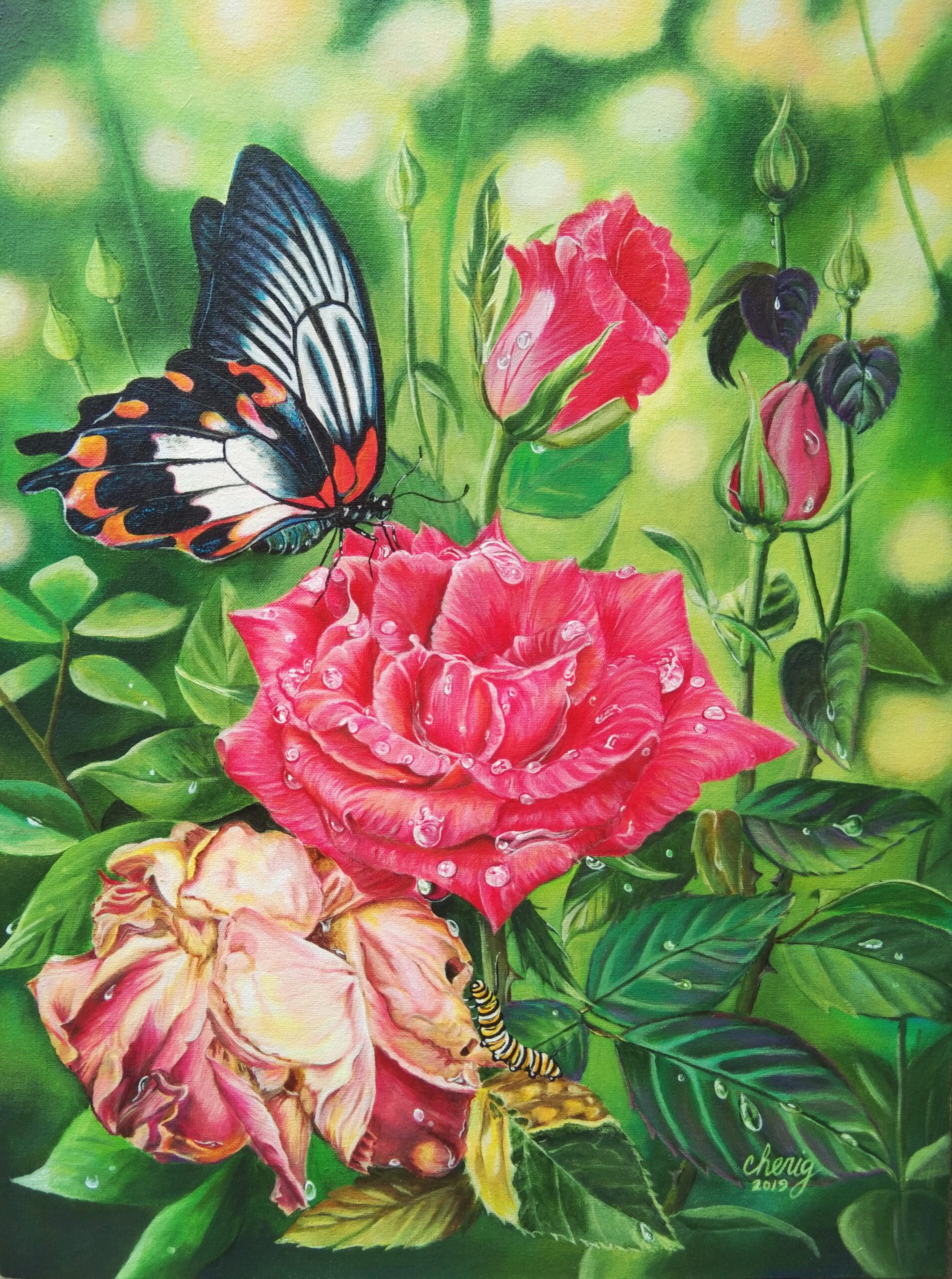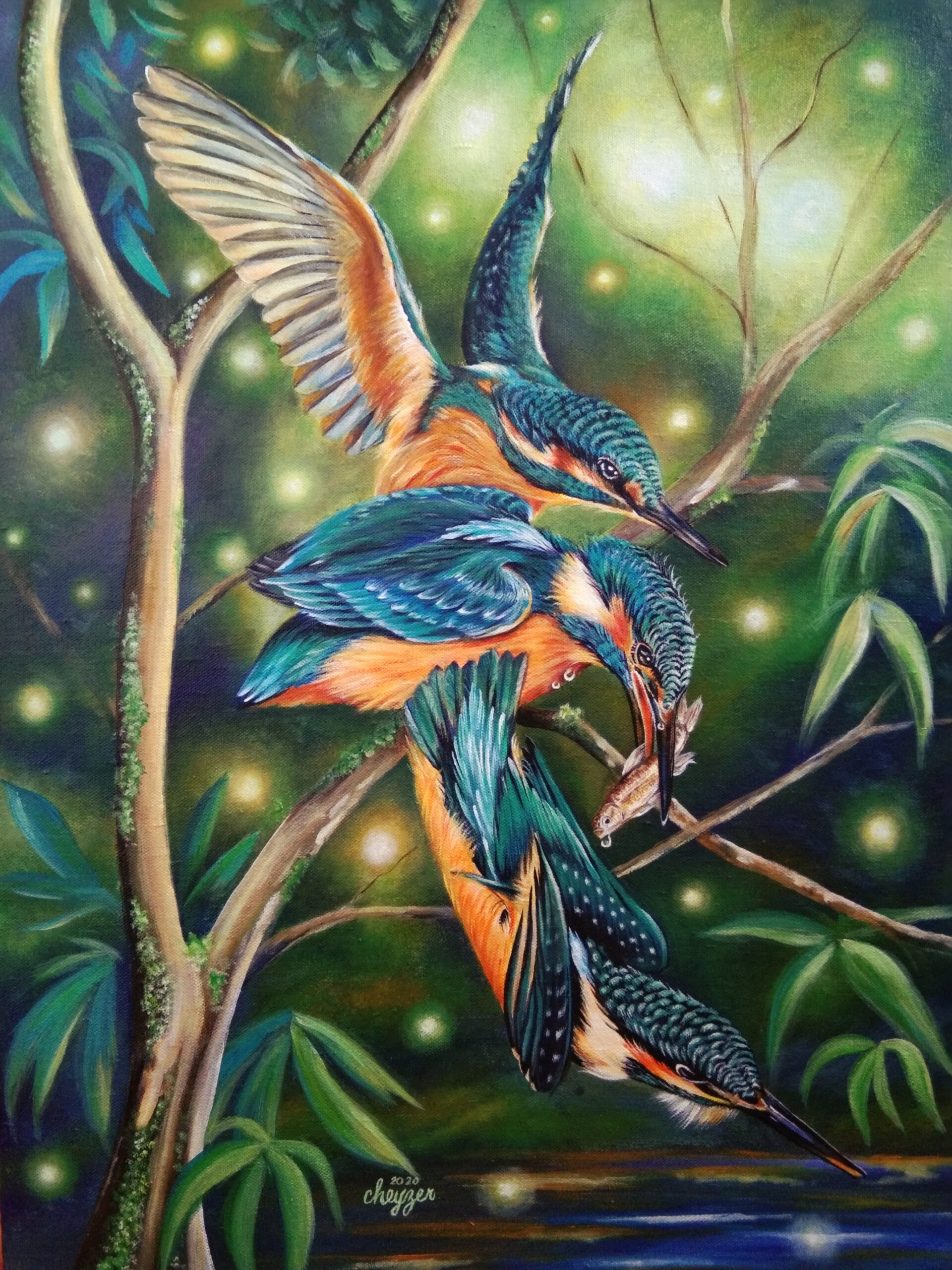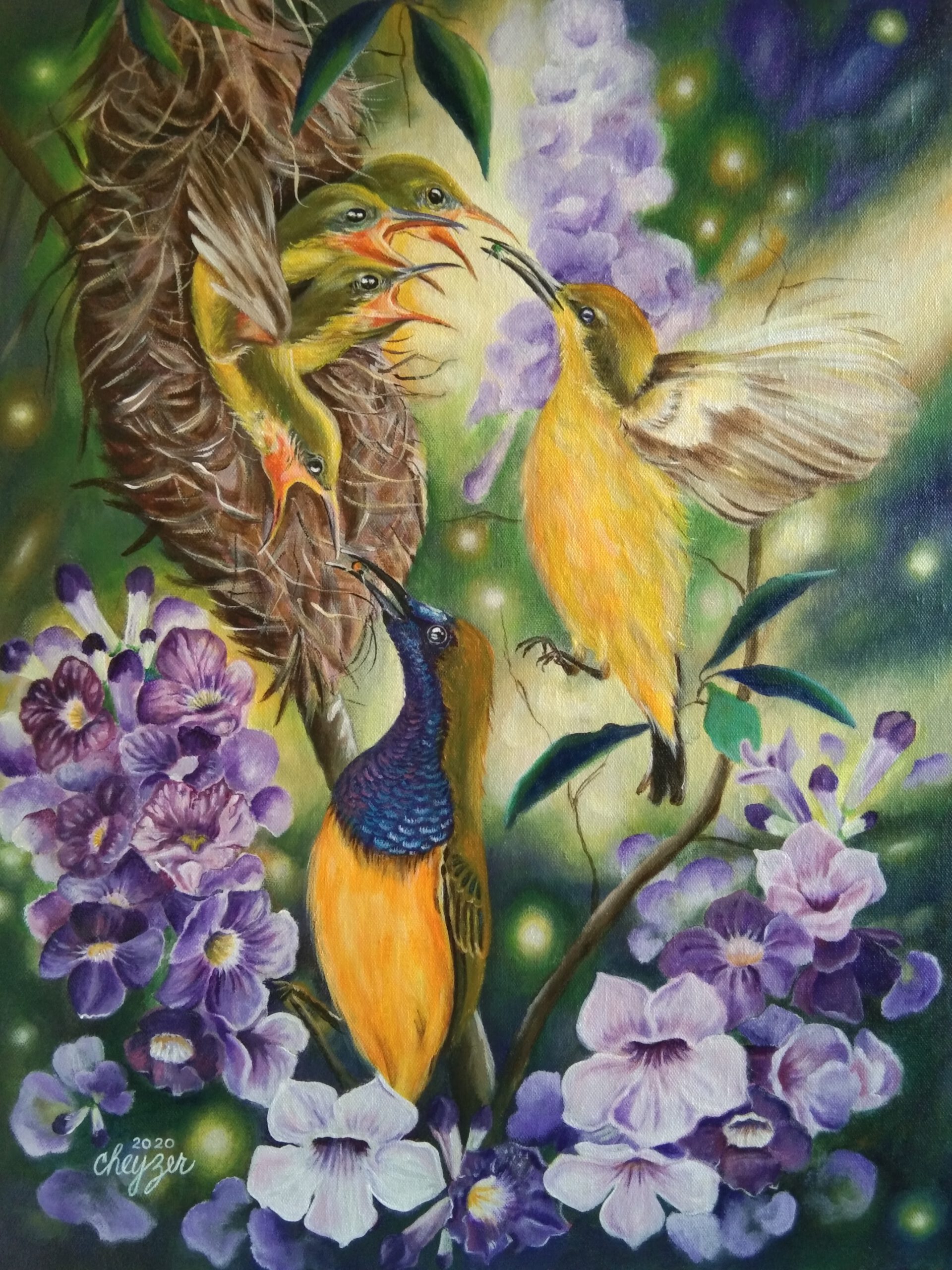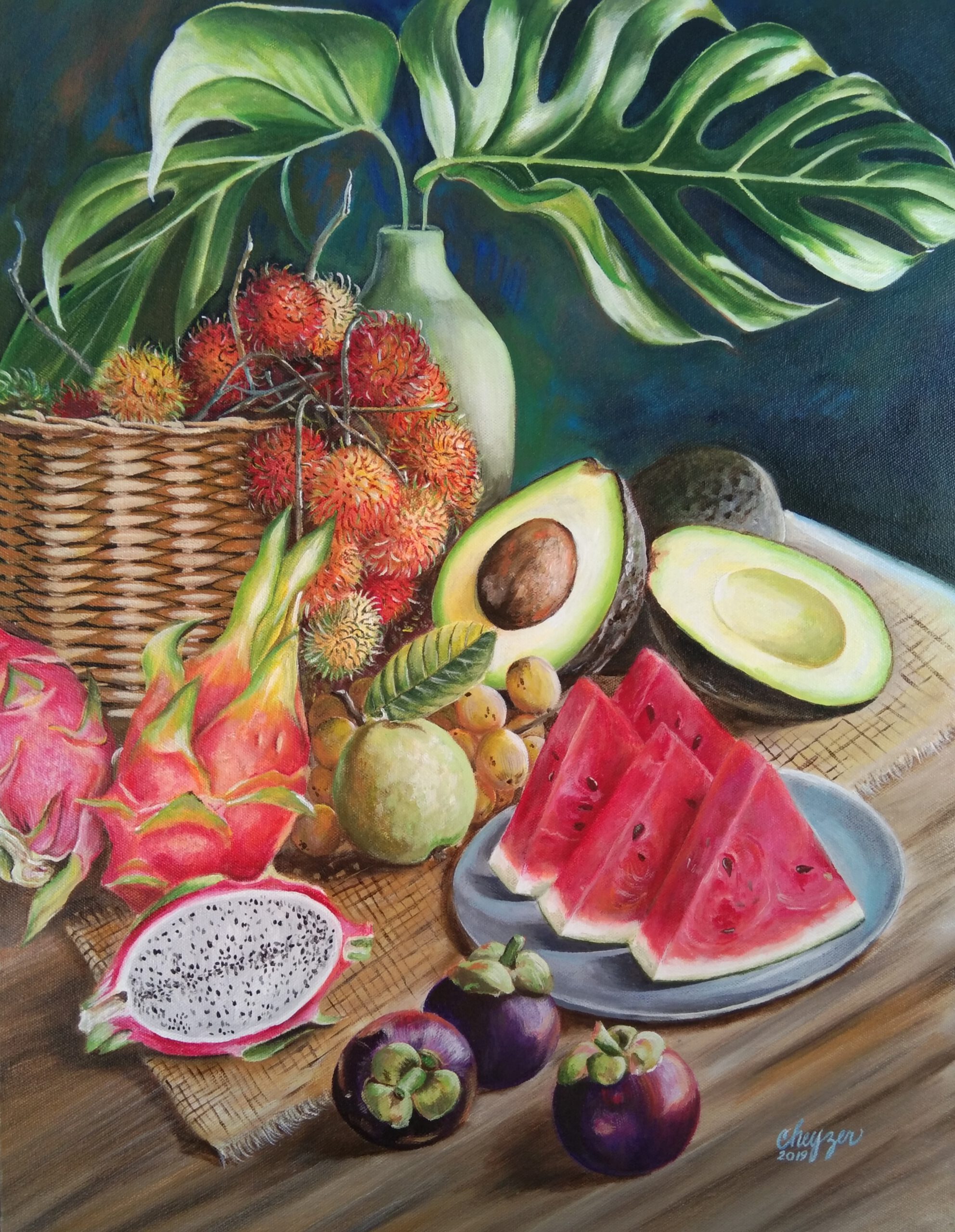 Pablo Picasso once said, "Every child is an artist." This remains true for Cheyzer. Ever since she was a child, she loves doing arts. She then joined poster making contests, and ultimately, made drawing her new hobby. She started using oslo papers as her canvas and oil pastels as her medium. It took time and courage before she was able to transition to using an actual canvas and acrylic paints.
She strongly believes in using her talent given by the Creator, to contribute inspiration and positive vibes to anyone who views her artwork. As one verse in the bible says – "Each of you should use whatever gift you have received to serve others, as faithful stewards of God's grace in various forms." 1Peter 4:10, she will, not once, let her God-given talent be wasted
Cheyzer left her job in 2018, and during this time, she thought that it was impossible for her to go back to her true passion – the arts. But lo and behold, an incredible opportunity came. She joined a painting contest, which paved her way to meeting fellow artists, and eventually she became a new member of Grupo Sining Batangueño. This group became her training ground and gave her chances to join exhibits. She set aside her profession as a nurse and decided to give being an artist a chance. Luckily, her husband was all support for this new venture of hers.