The Commission on Filipinos Overseas (CFO) proudly congratulates the Kapatiran at Ugnayan ng Natatanging Sining at Talento (KUNST Pilipino) as a recipient of the BanaagAward of the 2021 Presidential Awards for Filipino Individuals and Organizations Overseas (PAFIOO).
BANAAG AWARDEES
The Banaag Award is conferred on Filipino individuals and organizations for their contributions which have significantly benefited a sector or advanced the cause of overseas Filipino communities.
KUNST (German word for art) is an acronym for Kapatiran at Ugnayan ng Natatanging Sining at Talento which helps artists (Visual and Performing arts) to promote their talent locally and internationally. It is founded by Virgilio Cuizon with the support of Bill Perez and Aris Bagtas.
FILIPINISM
What Makes Art Filipino
Filipinism, according to Jose P.Laurel is the assertion of one's national birthright with patriotism defined as love of country as primary element.
In the art scene, Filipinism is not a new movement. It is way of showing the real identity of the artist as Filipino in his/her artwork. We coined Filipinism as legacy of our exhibitions.
It is the aesthetic and conceptualization of the artist's ideas and the infusion of heart and soul in every piece they make that makes Filipinism. Everyone has his/her own way of molding personality and character to form a unique Filipino Identity
It can begin from the inspiring childhood environment where the artist observe and immerse themselves themselves in.
It is not necessary a place of origin, the language you use or specific genre or medium one uses. (One can be Filipino living in a foreign land or using different tongue. The intricacies and knowledge of painting and nature of medium come from Europe).
Historically, Filipinism in the art world began during the impressionism period wherein  Juan Luna won the 1st gold with his masterpiece Spoliarium over Spanish masters Antonio Munoz Degrain and Jose Moreno Carbonero who got the 2nd and 3rd gold respectively at the 11th Edition of Exposicion National Bellas Artes in Madrid, Spain in the year 1884. There was also Felix Ressureccion Hidalgo who won one of the 9 Silver medals in the same competition.
It is proven that Filipino artist is one of the best in the world  in visual art today like what Luna and Hidalgo have proven in 1884 and Max Balatbat who won the Silver Medal at the Lorenzo II Magnifico Award during the 7th Florence Biennale in Florence, Italy in the year 2009.
Objectives of KUNST
1. To help promote the performing and visual artists thru exhibition and concerts locally and internationally.
2. To hone the skills of artists and students thru free art demonstrations, seminars and art-workshops.
3. To spread art appreciation and education to the public thru free art outreach, seminars and workshops.
4. To professionalize the art industry by maintaining high quality standards for the performing and visual arts.
KUNST Art Outreach
Kunst travel around the Philippines to give free art workshop to artists, teachers, students and children.
Kunst promote and support artists by organising exhibits locally and internationally .
Immersion for Visual and Performing Arts
Kunst has partnered with schools in giving free Immersion in Visual Arts. One of the schools  is the Batangas Province High School for Culture and Arts for students specialising in Visual  and Performing Arts  for 2 consecutive years since 2018.
The immersion is one week. A  daily lecture about history of art, art appreciation, elements of art, color wheel, silk screen printing, portraiture, realism, landscape and still life and at the same time art demonstration and workshop for the said topic.
Douglas Nierras, artistic director of Douglas Nierras Powerdance gave a free lecture and demonstration  about Dance.
The students are also taught to make their own canvas.
Kunst Art Therapy
During the eruption of Taal Volcano on 2020,  Kunst started an art therapy in cooperation with Batangas Culture and Arts Council (BCAC) called " Arts for the Soul" for  the victims in different evacuation centres in the province of Batangas. Art workshop, dances from Douglas Nierras Powerdance and music from A Cappella Manila were organised to ease the burdens of the evacuees for a few minutes.
Kunst distributed also relief goods to evacuees in different evacuation centres donated by  ALAEH e.V. (Association Lending Assistance in Exigencies at Home), Germany and Keep On Dancing Association in  Paris, France.
Kunst Charity
KUNST has partnered with World Vision, SOS Children Village and SVD Tagaytay in its fund raising campaign thru art exhibition and auction in which the proceeds goes to their beneficiaries.
KUNST artists donated paintings to support the Hepatology Society of the Philippines  and 50 paintings to Philippine January 19, 2017 Madrigal Singers for fund raising in its 5oth year Anniversary at CCP.
2015
KUNST donates Php 25,000.00 for the partial medication of Knowah Aiden Villena who was suffering from Wiscott Aldrich Syndrome Disease.
2017
KUNST donated Php 165,000.00 to Gawad Kalinga to fund their feeding program for 50 Children which were victims of Marawi Siege.
2010
KUNST brought relief goods to the victims of Typhoon Ondoy in a barangay of Taguig City
2012
In cooperation with Manila Hotel, Kunst organised an exhibition at Manila Hotel to raise funds for the victims of Typhoon Sendong.
Kunst Donation
KUNST donated paintings for the raffle prizes of ALAEH e.V. ( Association Lending Assistance in Exigencies at Home) Germany, Samahan ng mga Plilipino sa Luxemburg Asbl, ENFID ( European Network for Filipinos in Diaspora) and Enfid Germany.
KUNST also donated 4 paintings of Miguel Malvar to Museo ng Batangas and 1 for Bolbok Elem. School.
KUNST donated also Rizal paintings to Philippine Embassies in Berlin, Germany; Bern, Switzerland; Prague, Czech Republic.
FILIPINISM in Davao
Filipinism: What Makes Art Filipino
By: Wilfred Dexter G. Tañedo
In a very rare opportunity, two international award winning Filipino visual artists and an art impresario will have a one day art affair at the Mezzanine of the Royal Mandaya Hotel, Palma Gil St., Davao City, this September 18, 2015 at 10:00 am to 6:00 pm.  Entitled Filipinism – What Makes Art Filipino is a follow through of the successful European exhibit of the same name handled by KUNST Pilipino (Kapatiran at Ugnayan ng Natatanging Sining at Talentong Plipino) that aims to bring forth a legacy for Filipino talents.  Filipinism, as defined for this event, is the way an artist put their soul unto canvas using the colors and influences of the master.
This one day only art affair will host several events almost every hour on the hour from an exclusive viewing and art sessions for specially invited guests in the morning and an open art exhibit, forum and free workshop to the public in the afternoon.
Heading this unique art exhibit is Mr. Virgilio Godoy Cuizon, an art manager, art critic and curator residing in Germany who is also a recipient of the 2004 Presidential Award (Banaag), Kunst Managing Director and News Correspondent of ABS-CBN TFC.  He will be giving a talk and open forum by 1:00 pm about what makes art Filipino. Artists, Art Academicians and students can benefit from this talk to look into the insight of Filipino art and the international art scene.
Joining him also are the featured artists, Mr. Aris Bagtas and Mr. Emmanuel Nim. Both artists have won several awards and recognition, have done countless solo and group exhibits locally and abroad (specifically in Asia and Europe) and their works proudly hanging in different homes of notable art collectors, international hotels, churches and government agencies.
Mr. Aris Bagtas is a graduate and a one-time faculty of the University of the East thus earning him his Outstanding Alumni award in 2003 because of the honor he has given to his alma mater. His notable art works have religious theme as well as everyday life and family life executed in a modern distinct Filipino-styled art strokes embellished with details and symbols. Mr. Bagtas also have mural works that can be seen in San Diego Parish, Valenzuela City, St. Camillus Collection, Essen,  Germany among others.
Together with him is Mindanoaon born-artist (he was born in Polomolok, South Cotabato) Mr. Emmanuel Nim, known for his hyperrealism and surrealism styled art works, is one of the seven artists that painted the Philippine Air Force Mural permanently exhibited in the Philippine Air Force Museum, Pasay City and one of the ten artist commissioned by the Erehwon Center for the Arts to paint the controversial "PNP-SAF Fallen 44 Mural".
As a rare treat, the two artists will demonstrate their style and techniques and follow it up with a free workshop to select guests, audience and invited students from the different art schools of Davao City in the afternoon after the talk of Mr. Virgilio Cuizon.  Those joining the workshop are advised to bring different colored felt paper and oil pastel (Pentel brand is preferred to achieve the desired output for the workshop)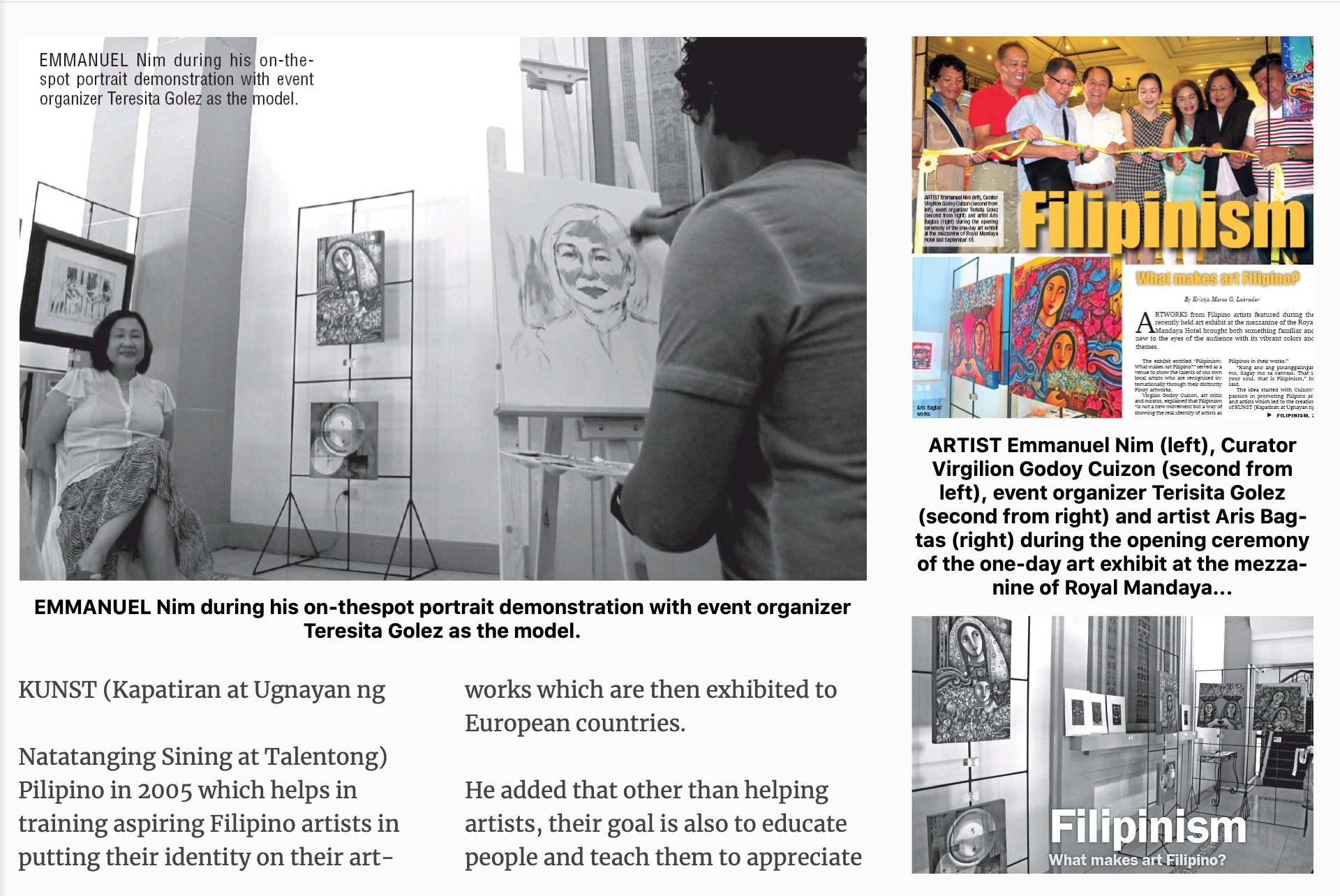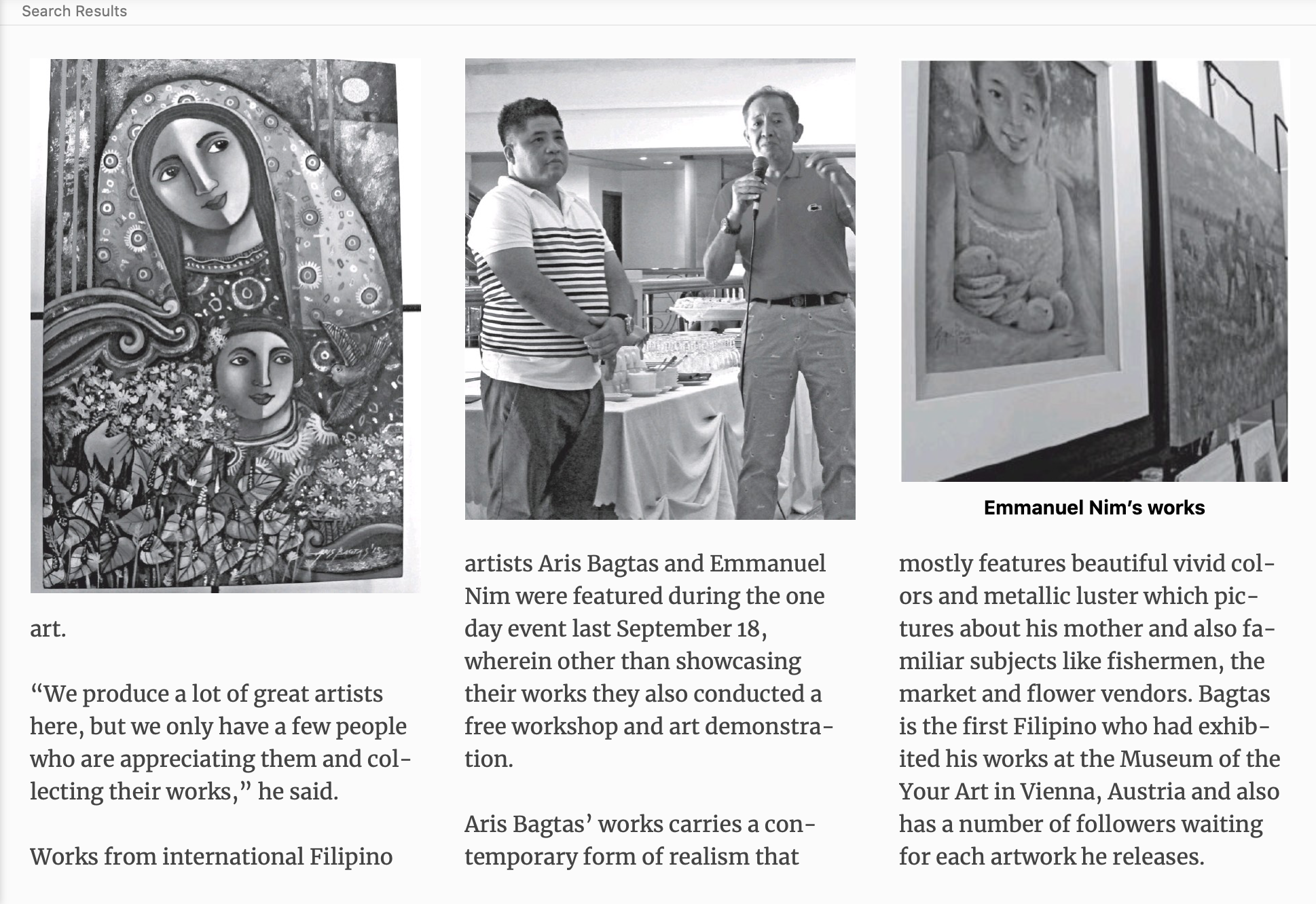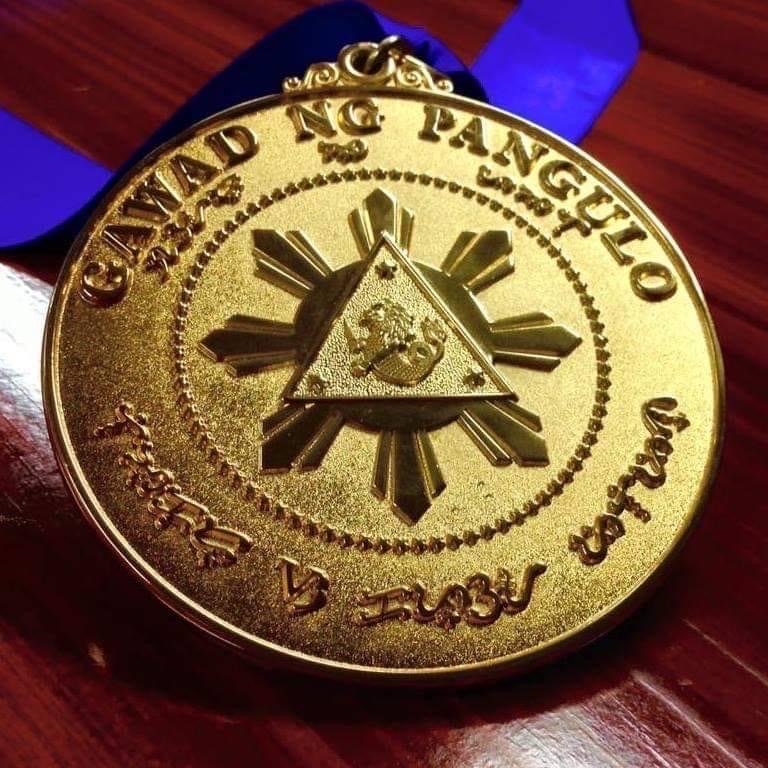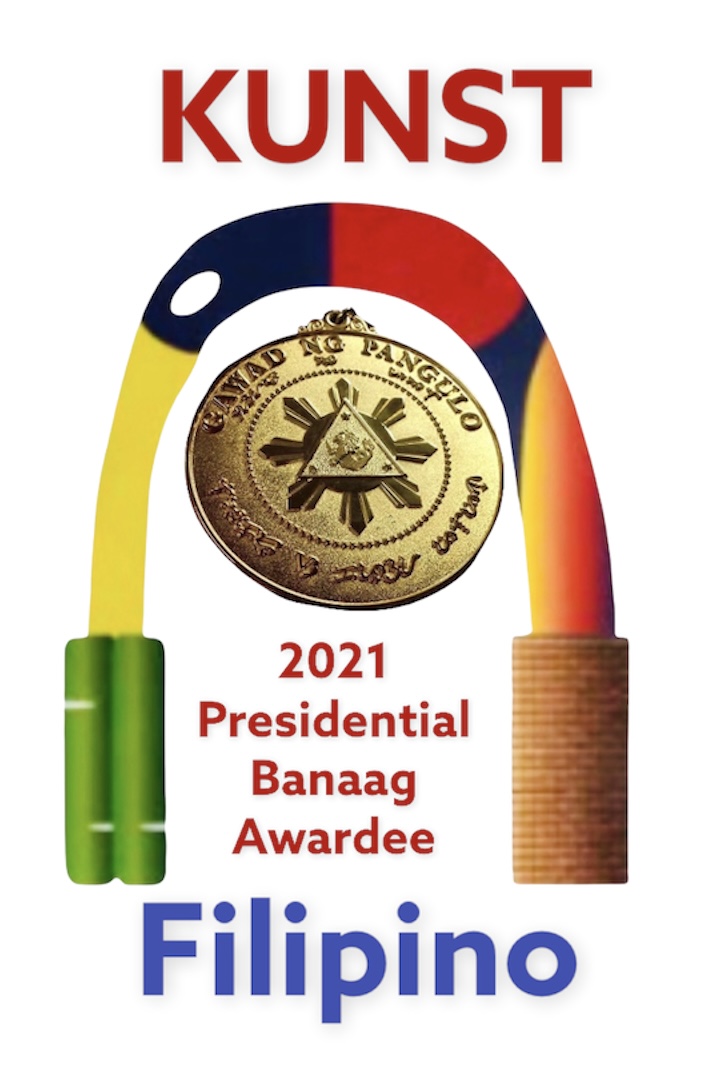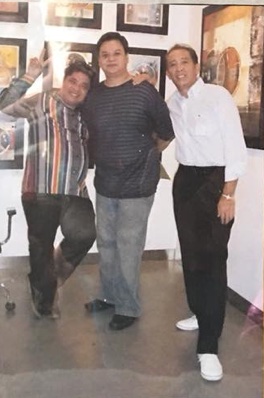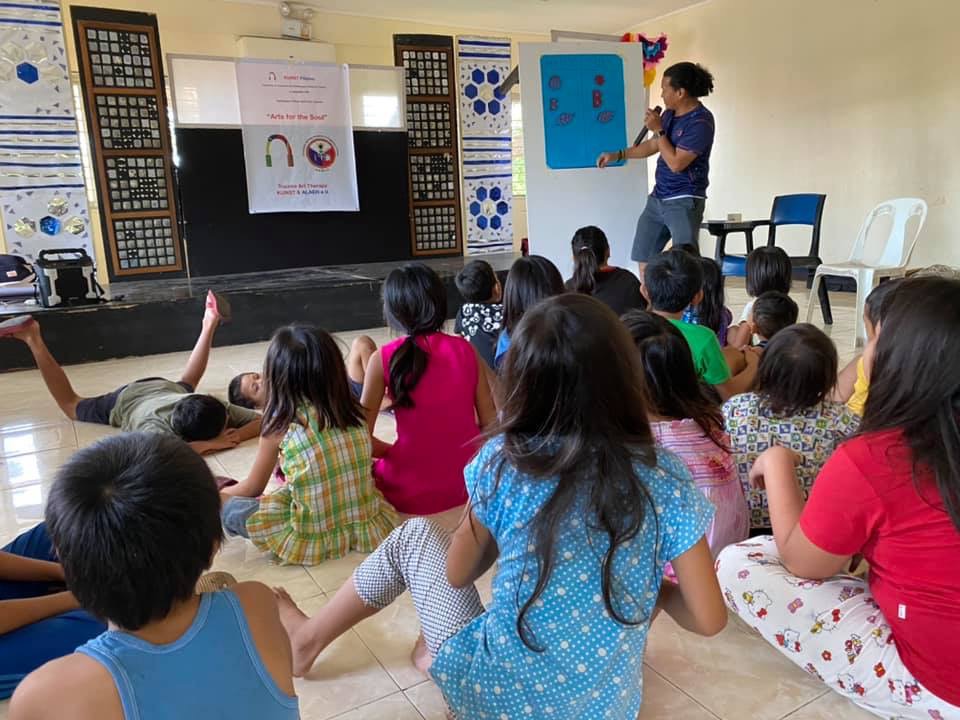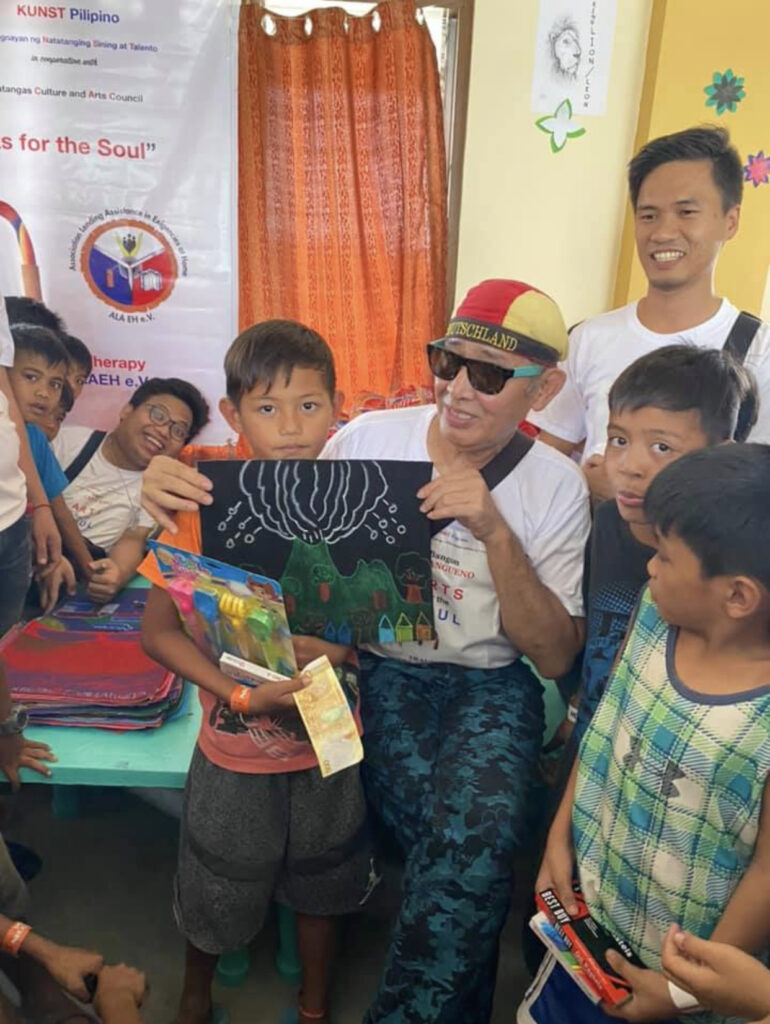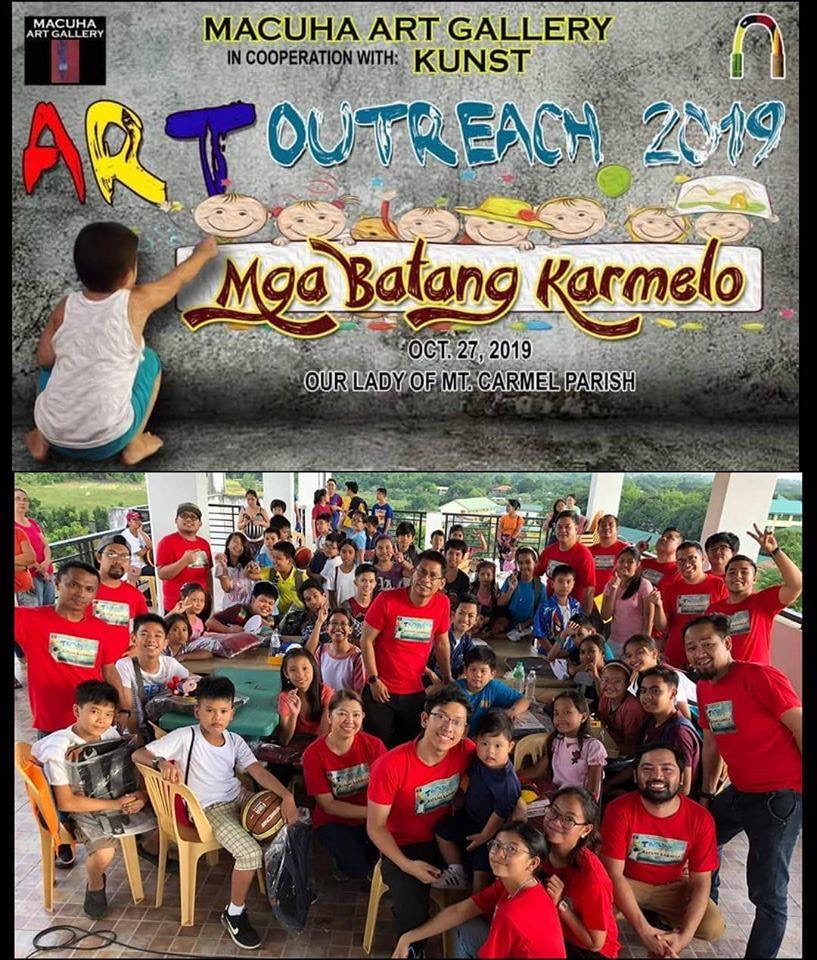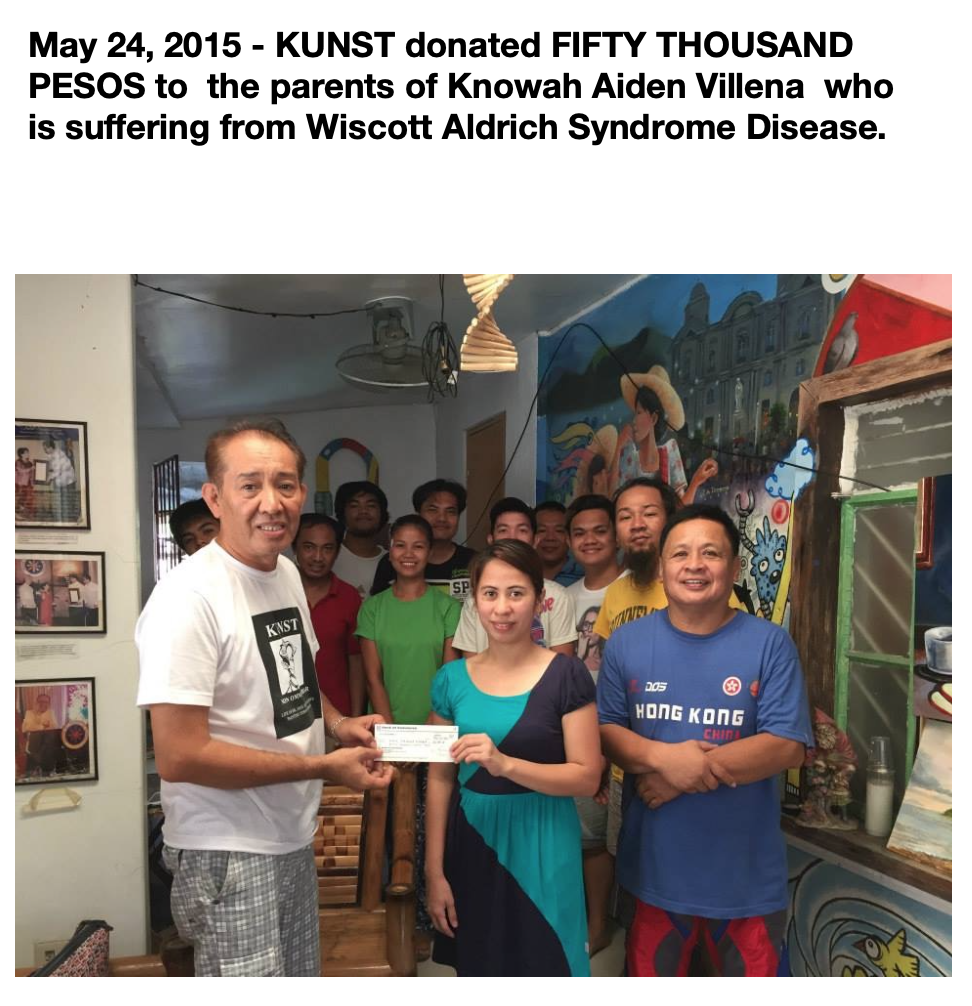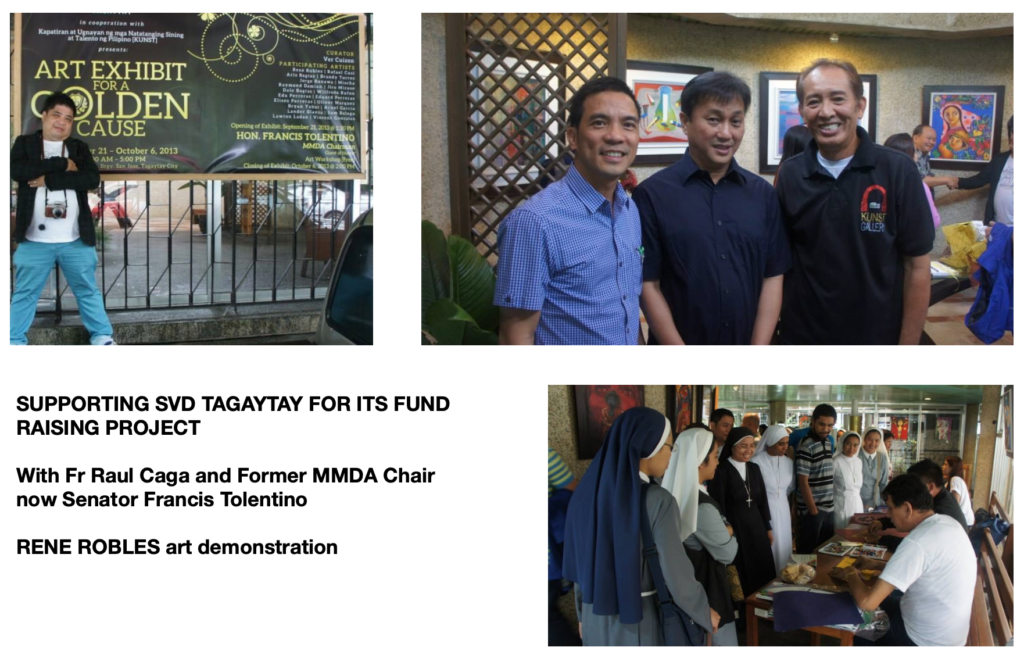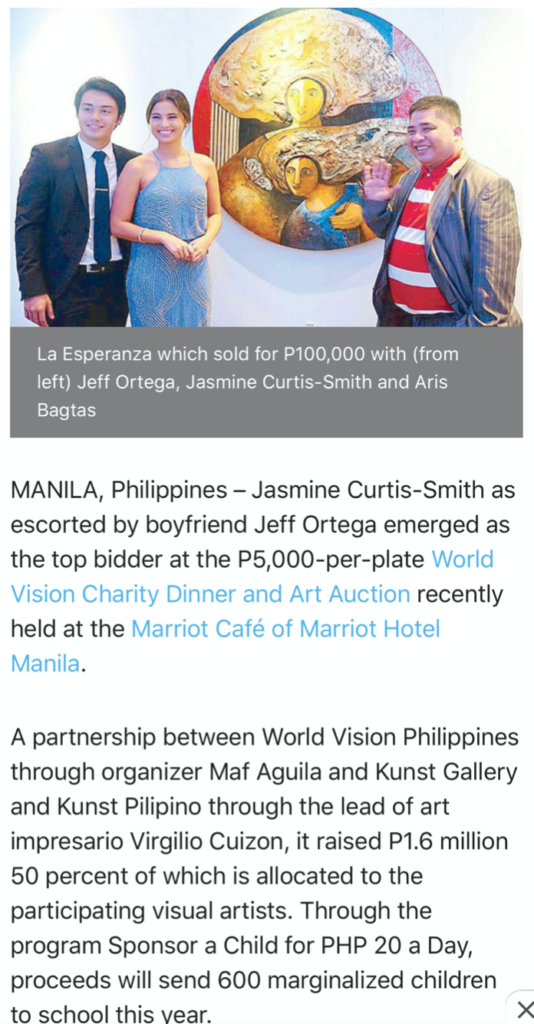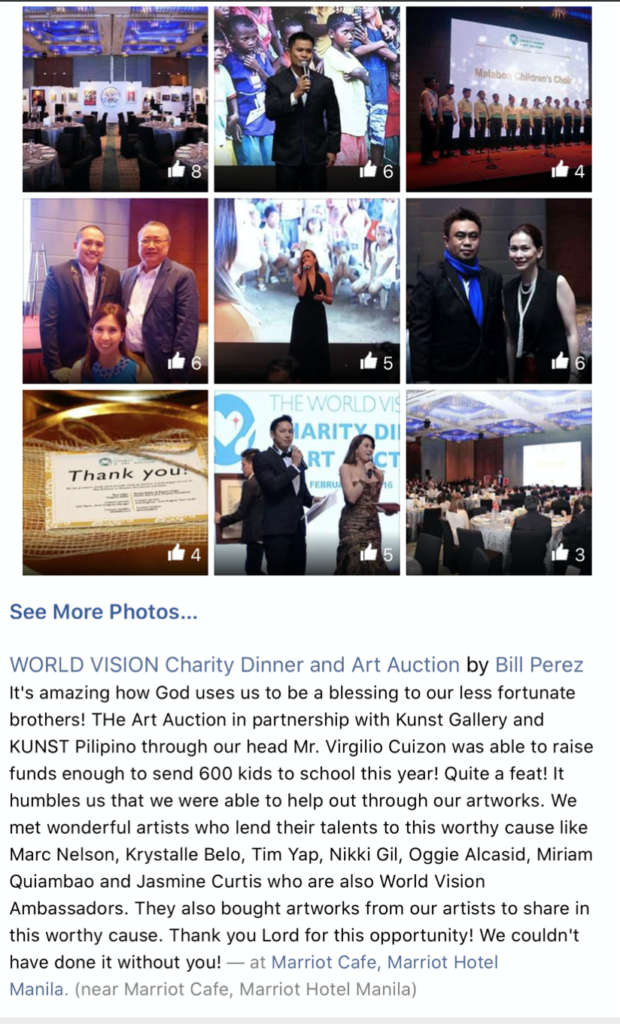 Virgilio Godoy Cuizon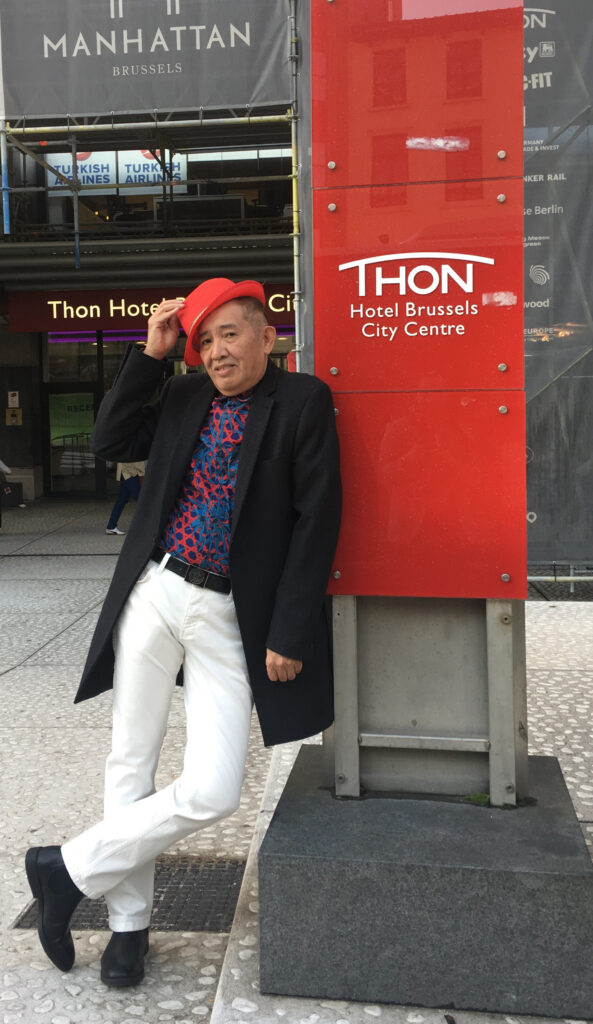 Affiliations
Managing Director
KUNST Filipino  (Kapatiran at Ugnayan ng Natatanging Sining at Talento)
2007 to present
Germany Correspondent – Abs CBN News Balitang Global & ANC
2015 to present
Member of the Board, National Directorate
National Union of Journalists of the Philippines (NUJP)
2016-2019
Vice Chairman & Head, Arts Sector-Batangas Culture and Arts Council
2016
Founding Chair NUJP Europe
Member-Association of Professional Journalist of Germany
Member-Association of International Journalist
Photo Journalist
2018
Special Curator
DAP Gallery
Development Academy of the Philippines Gallery in Tagaytay City
2019
Consultant
Batangas Culture and Arts Council
Guest Curator
Ricardi Medici Museum, Florence, Italy
MOYA (Museum Of Young Art) Vienna Austria
Chelsea Gallery London UK
Stilwerk Gallery Berlin Germany
Artasia Gallery SM Megamall Metro Manila
Saint Josse Brussels; Belgium Festival
Conceptualised – Migration Trophy Award – Limited Edition awarded by Commission on Filipino Overseas during the MAM ( Migration Advocacy and Media ) Awards
Lecturer History of Arts, Art Appreciation and Journalism in different schools and universities of the Philippines
Awards
Recognitions in Europe and the Philippines
Multi-awarded FilCom leader in Europe
Recipient
2004 Banaag Award
Presidential Award given by former Pres. Gloria Macapagal Arroyo at the Malacanan Palace-for promoting arts and culture in Europe
2005
Published in a coffee table book Mga Bagong Bayani by Ricky Sadiosa
2006 Linkapil Award
Presidential Award to ALAEH Germany( as founder) given by Gloria Macapagal Arroyo at the Malacanan Palace ( Lingkod sa Kapwa Pilipino ) Award
2015
Recipient
Continental Art Award- ARTLead
2019
Guest Panelist as Art Impresario
Mindanao Art Festival -Davao
Recipient
Eminent Person Award
Awarded by the Province of Batangas thru Gov. Herminigildo Mandanas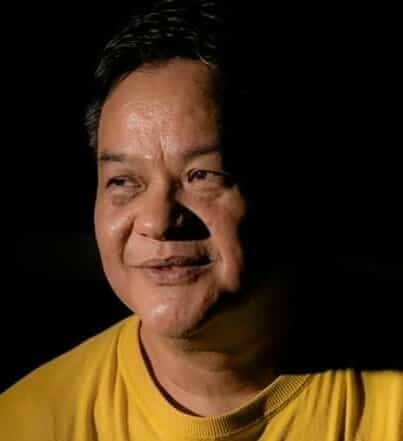 BILL PEREZ
Secretary General & Project Coordinator
Kunst Gallery (responsible for mentoring and bringing young contemporary visual artists and Masters to Canada and different countries in Europe for exhibition such as Germany, Luxembourg, England, Belgium, Holland, France, Spain, Italy and Austria)
Project Coordinator
Grupo Sining Batangueno (mentoring and coordinating exhibits for Visual Artists in the Province of Batangas)
Art Writer
for different magazines, publications and exhibits
Deputy Member
Batangas Province Culture and Arts Council
Visual Arts Head
Batangas City Cultural Affairs Committee
Mentor to promising young artists
Visual Artist
Photographer
Fondant Cake Artist / Baker
Graduate of B. S. Psychology
University of the Philippines, Diliman, Quezon City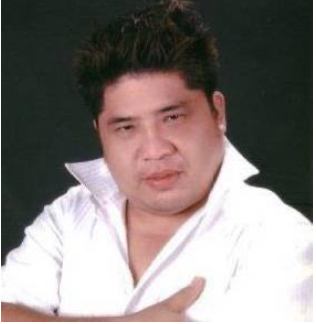 Aris Bagtas
Visual Artist/Sculptor
Genius of His Generation
Modern Folkloric Iconographer
1994
Graduate of Bachelor of Fine Arts
Major in Advertising, University of the East.
1996-2003
Faculty, College of Fine Arts, University of the East
2003
Outstanding Alumni, College of Fine Arts, University of the East
1998-2010
Executive Committee on Visual Arts, NCCA
2002-2010
Vice President on External Affairs, Art Association of the Philippines
2011-Present
Art Director, KUNST FILIPINO
Awards
1995
Grand Prize
DENR's Protect Global Environment Oil Painting Competition
1998
Grand Prize
Spanish Embassy's Letras y Figuras
2011
3rd Place
GSIS National Art Competition (Third Place, Non-Representational)
2016
Honorable Mention, Sculpture Category
GSIS National Art Competition
He has gained recognition and appreciation from the Municipality of Obando as Dangal ng Bayan sa Larangan ng Sining Biswal for three times and also received Gintong Kabataan Award by the Municipality of Bulacan.
His works have been published in different Filipino artists books and magazines like Flora & Fauna, Philippine Architectural Book, Philippine Art Now, Philippine Tropical House, and Filipino Artists Magazine.
He has painted numerous murals in different churches & cathedrals in the Philippines including Manila Cathedral in Intramuros, Our Lady of Fatima Shrine in Valenzuela City, Malolos Cathedral in Bulacan and Divine Mercy in Occidental Mindoro.
He has shared his talent and work of art by helping organizations such as DSWD, World Vision, Bantay Bata, NUJP, and Pathology Society.
He has showcased numerous exhibitions in the Philippines, Xiamen, China, and in different European countries such as Germany, Belgium, Paris, Vienna, Luxembourg, London, Italy, The Netherlands, Prague, and Switzerland.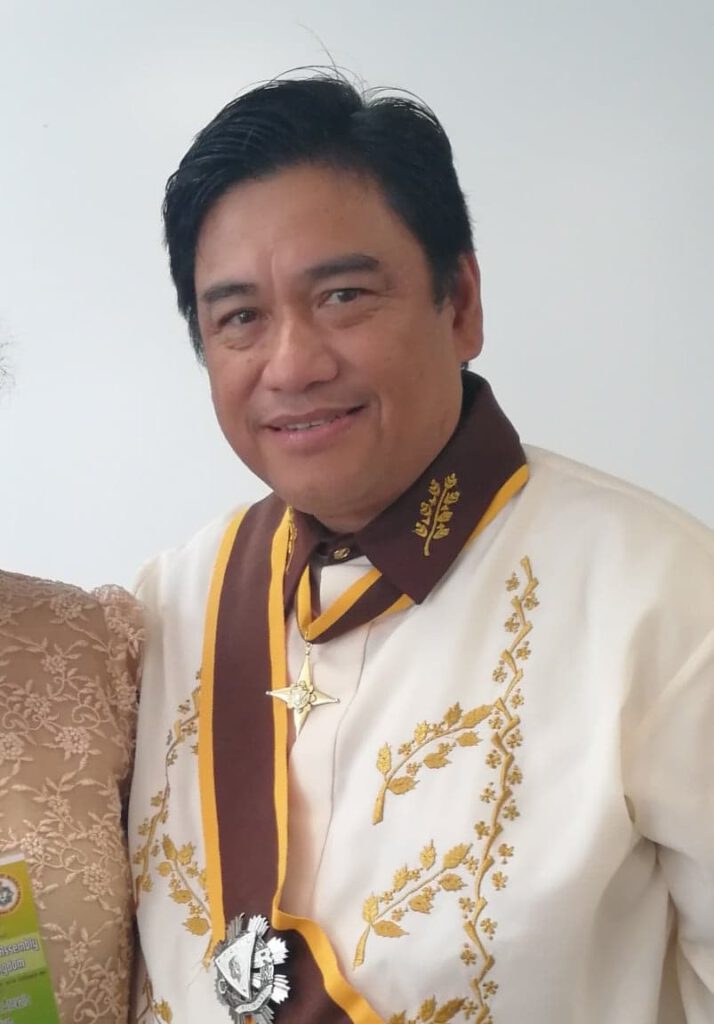 Birthday
August 10, 1964
Primary and Secondary
St. Theresa's College
1985
Graduate and Board Exam
Bachelor of Science in Nursing
Married to
Ma.Melba Cuizon
Children
Joanne, Andrew and Allyssa
1990's
Hosted and supported renowned visual artists of the Philippines yearly
Hosted performing artists like Douglas Nierras Powerdance and A Cappelle Manila every concert in Belgium
Affiliation
Director
KUNST Filipino
Regional Commander
Knights of Rizal Europe
Member
Pastoral Council of the Filipino Chaplaincy in Brussels
Eucharistic Minister
Director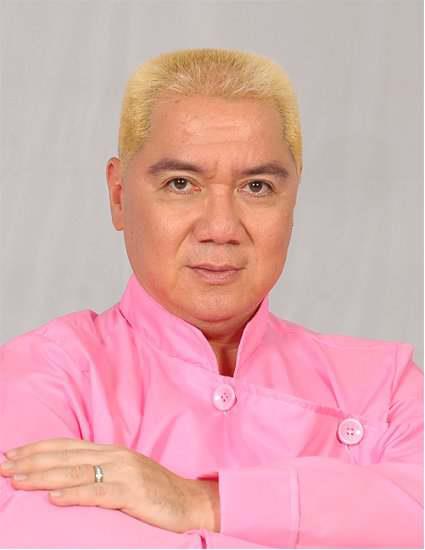 Douglas Nierras
He is the founder, Artistic Director and Choreographer of Douglas Nierras Powerdance.  Creatively involved in Dance over three decades.  His present choreographic and teaching style is the distillation of influences from the various companies he became a part of it, as well as academic training in dance pedagogy, both here and abroad.
He is the NCCA (National Commission for Culture and the Arts) "1998 Pasasalamat ng Bayan sa Sayaw Awardee" for modern dance and recipient of the "Gawad Alab ng Haraya 2001" award for Outstanding Choreography in Dance.
In January 30, 1999, He became the Grand Prix Winner at the "10th Saitama Int'l Creative Dance Concource 1999-2000". This is the first and the only international Grand Prix honor for creative contemporary choreography won by a Filipino in its entire dance history. Dubbed by noted art critic, Marge Enriquez as " One of the country's most important choreographers of the century", no less than National Artist for Dance Leonor Orosa Goquinco has called him, "The Quintessential Choreographer".
Douglas Nierras was voted Aliw Awards Best Choreographer while Powerdance was elevated to the 2004 Hall of Fame of the Aliw Awards as best Pop/Jazz Contemporary Dance Group for having won the award three years in a r0w, 2001,2002,2003.
Furthermore, he gained the respect of the public sector when he received the "Patnubay ng Sining at Kalinangan sa Sayaw" award during the Araw ng Maynila celebration in June 22, 2005.
Douglas directs for stage and television, teaches movement for stage, choreography and performance for actors, singers and dancers, live action direction for TV commercials, and coaching for entries to international competitions.
Surely, it is priceless to embark on a noble resolve which has no other desire but to educate the mind, the temporal body and the everlasting soul. True to the calling of being a teacher, the much -awaited Douglas Nierras Choreography Clinic was held last March 2008 after eight years, offering an intensive approach to teaching the making of dance derived from the Douglas Nierras Powerdance pedagogy.
Douglas Nierras has continuously strived to reach out to the general public, with workshops, lecture, demonstrations, outreach concerts, choreography clinics, and faculty and student cultural enrichment seminars.
Notwithstanding the varied awards and responsibilities, he undertakes in his various capacities as Artistic Director for his company.
Douglas consider himself to be, importantly and simply a TEACHER.
Director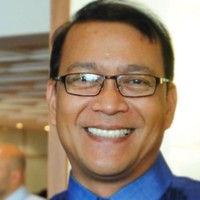 He is the founder, Artistic Director and Choirmaster of A Cappella Manila.
Director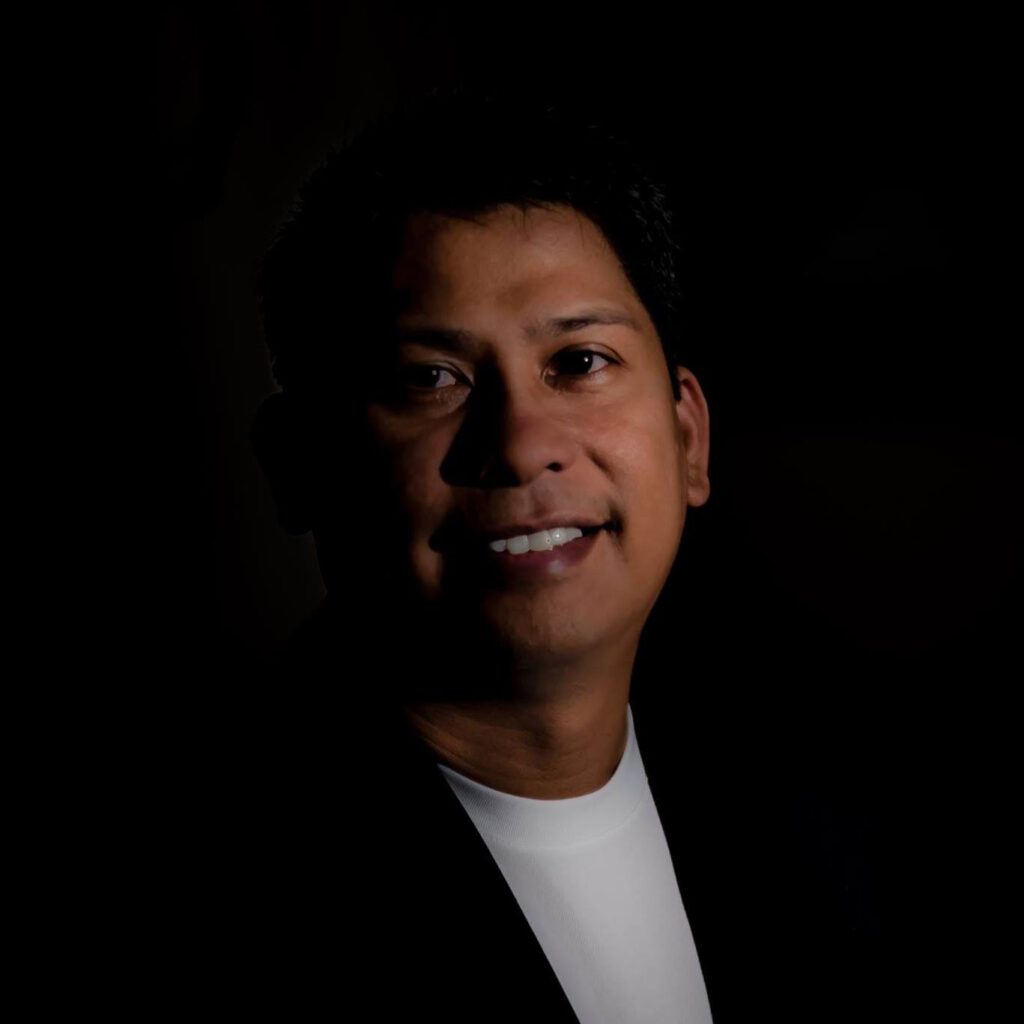 Jason V. Macuha, a Communications Engineer by profession and an Overseas Filipino Worker, started as an Art Collector in 2013. With his art collections, he opened the Macuha Art Gallery to further advance his advocacy to promote the Philippine Contemporary Art by showcasing the art works of notable and emerging Filipino Artists.
He expresses his visual art using his camera and lenses while practicing his training in Digital Photography. Further advancing his passion for art, he completed his training in Art Curating at Sotheby's Institute of Art.
For several years, he shares his blessings and passion of Art by introducing young children to the colourful world of painting through Art Outreach programs in partnership with different organizations such as KUNST Pilipino, World Vision Philippines, SOS Children's Village, Grupo Sining Batangueno and Our Lady of Mt. Carmel Parish.
Through Macuha Art Gallery, he supports the Filipino Art Community thru National Painting Contests and other benefit exhibits.
Staff & Board
KUNST Filipino is led by Managing Director Virgilio Godoy Cuizon, Secretary General Abelardo Perez,Jr. and Artistic Director Ernesto Bagtas, Jr. The Directors are Alberto Arevalo-Treasurer, Douglas Nierras-Dance Director, Rodel Bugarin-Music Director,Alfred Samonte-Music Director 2 and Jason Macuha.
Partners
Macuha Art Gallery
ALAEH e.V., Germany
Douglas Nierras Powerdance
A Cappella Manila
Philippine Madrigal Singers
Word Vision Philippines
Batangas Provincial High School for Culture and Arts
Batangas Culture and Arts Council
Philippine Embasies, Consulate General and Honorary Consulates in Europe and Canada.