FILIPINO ARTIST Ronna Manansala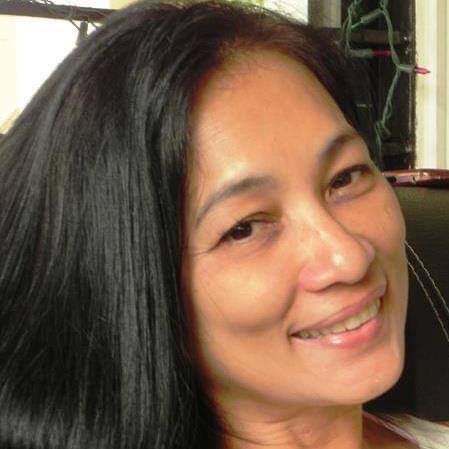 "I am into visual arts … not even thinking of becoming popular, more so of becoming a National Artist. I do what I do because I love doing it."
"Everyday, I paint. Everyday, I finish one or two. I don't believe in the discipline that an artist has to be in the mood. I paint, whether I'm in the mood or not. [I need to create]." (Philippine Graphic)
December 7, 1963. She was named Rosanna Dannug Manansala, the second child to a brood of four to Emmanuel, the unico hijo of the renowned Vicente ("Enteng") and wife Herminigilda. Little did they know that, in the future, she would be known in the world of visual arts as simply RONNA.
School age saw her finishing at Stella Maris College and began her Communication Arts degree at the Maryknoll. However, at the persuasion of her grandmother – since she was the only one in the family who took an interest in art – she shifted to Fine Arts at the College of the Holy Spirit. This decision cemented and paved the way to her present endeavor.
Before becoming what she currently is, though, one of the dreams that initially preoccupied her encompassingly was dance.
She trained in ballet for four years, and eventually added modern jazz to her repertoire. Her involvement had been immersive that she found herself wanting to do it professionally. Her degree in media (gave) her the idea to dance for television – she appeared in two of the biggest local dance shows during the 80's and 90's.
Little did anyone know that, in later years, dance would become one of the main characters in the ongoing film of her artist life.
2004 was a turning point when, in a school reunion, classmates eagerly bought her paintings and did commissions. Soon after, a writer friend Linda Rosadas also saw and bought her work; and was so happy that she introduced Ronna to the famed entertainment doyenne Cristy Fermin – who owned an art gallery in Quezon City called Mga Obra Ni Nanay. During their first meeting, Ronna brought six paintings – Cristy immediately bought five. That paved the way to Ronna's inclusion into the gallery's various exhibits.
In 2012, she was finally able to stage her first solo art exhibit on the 23rd of April, entitled Pamana ni Lolo. Held at the Philippine Heart Center Gallery, it had been so successful that she received a citation from their directors for being the year's top grosser.
Included in the roster of the show were three paintings of ballerinas – her now signature theme.
"I used to dance ballet but not anymore for a long time. It is something that will always be close to my heart. Having that in me is enough to be inspired in doing my art."
Being a dancer allowed Ronna to convey, personally and intimately, the dynamism of the body's workings into two dimensional strokes. It is now in a style far removed from her once cubistic roots, and has even been much more effectual in projecting the raw and pure character of her subject.
Her list of art world duties have grown over the years. She was given the task of representing the Manansala family in events – the most distinctive of which was the 1981 National Artist award, and with The Friends of Manansala Foundation which was organized to not only to document and preserve his works, but to also help detect and take action against counterfeit pieces.
Her exhibits increased over time but Ronna still desires to constantly learn and experiment. So she took a Masteral Degree in Painting and Sculpture at the University of Santo Tomas (UST). She also takes time to help neophyte artists as her way of giving back.
My inspiration comes from the heart. I paint what my heart feels.  I believe that painting from the heart creates connection to viewers. Sharing my inspiration to inspire others.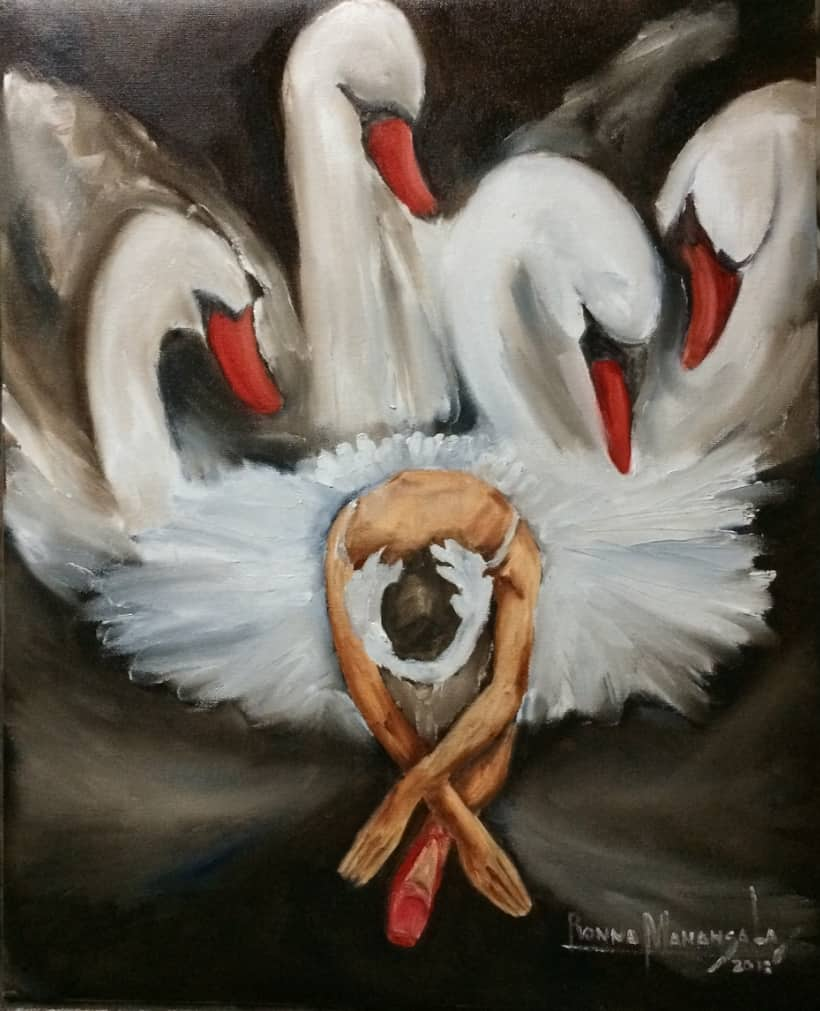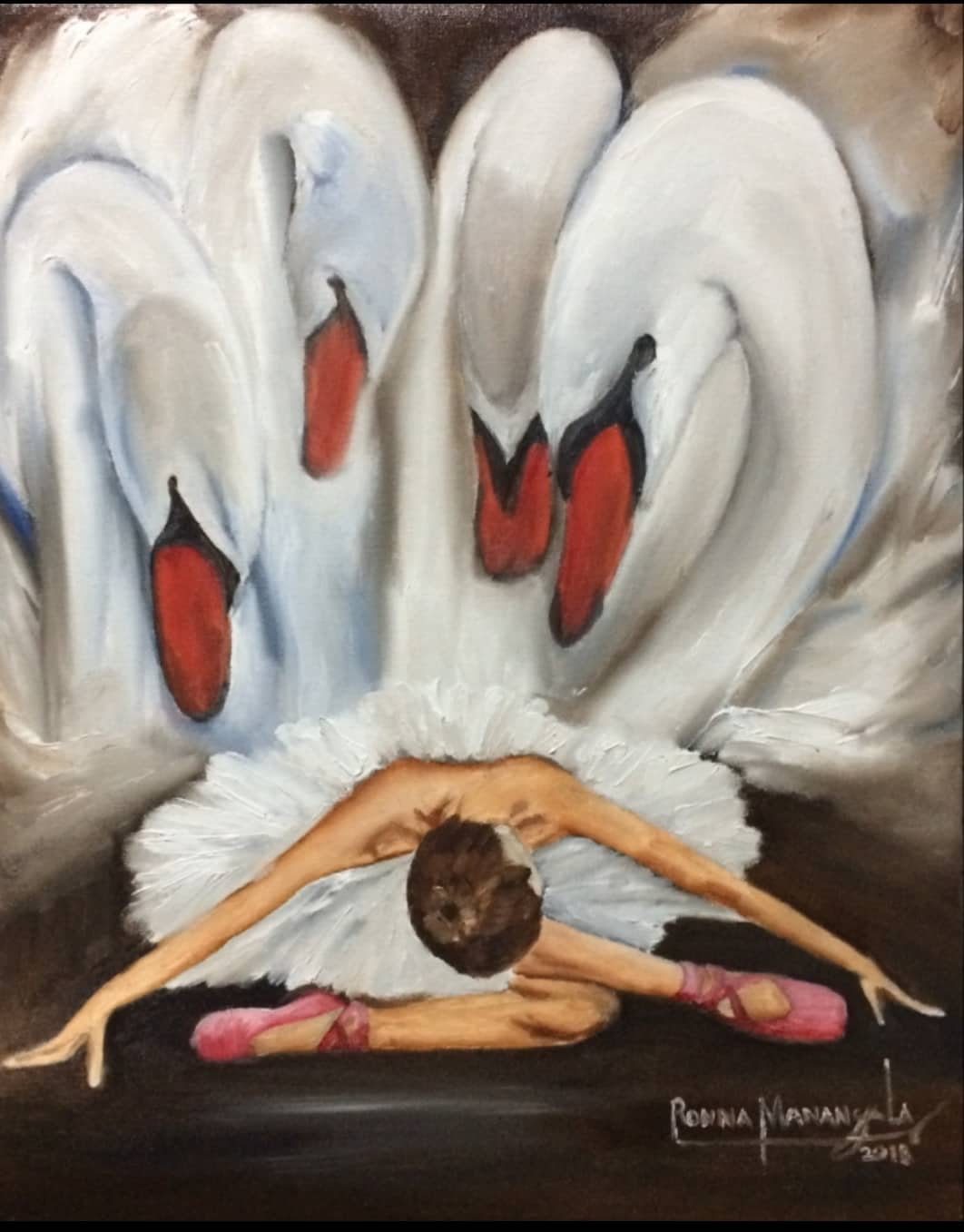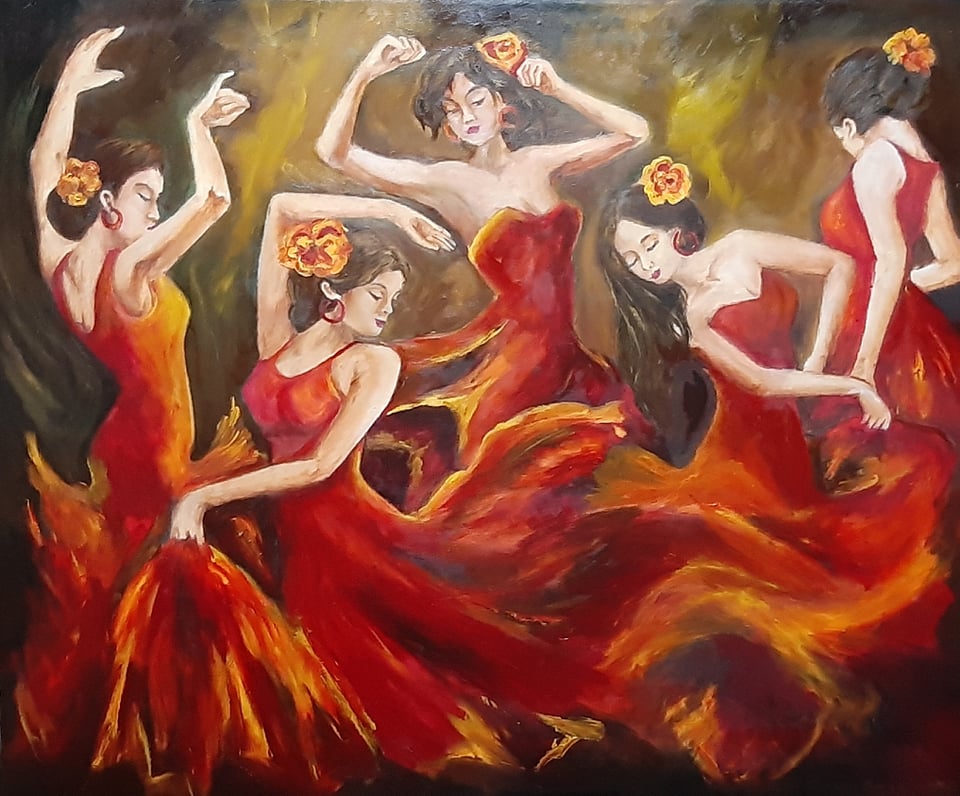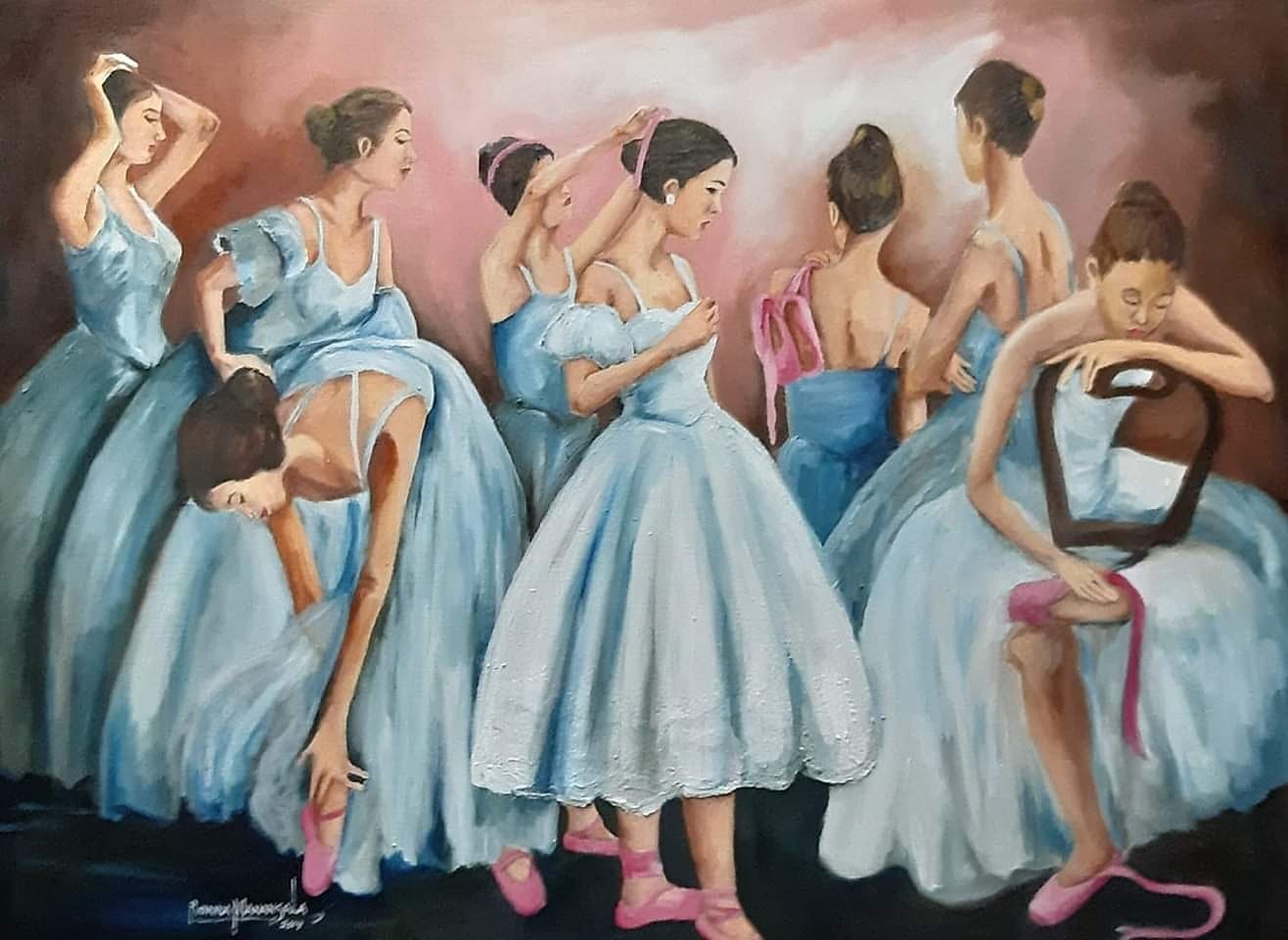 I always wanted to be a ballet dancer when i was a little girl. Its like poetry in a form of movement. Movement which comes from the soul.
"Everyday, I paint. Everyday, I finish one or two. I don't believe in the discipline that an artist has to be in the mood. I paint, whether I'm in the mood or not. [I need to create]." (Philippine Graphic)