FILIPINO ARTIST Wilfredo Offemaria, Jr.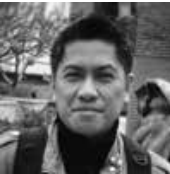 He does so by blending figurative images of well-known Christian iconography with more contemporary and vibrant abstract elements such as cartoon hearts, multi-colored grid lines, and the occasional trademarked brands or logos.
Born on July 13 1972, Obando, Bulacan Philippines. "OFFE" –
majored in Painting at the University of Santo Tomas. His
creative prowess earned him the Grand Prize in the National
Commission for Culture and the Arts' Diwa ng Sining Art Competition.
His works have also garnered citations from the Philip Morris Asean art awards, Art Association of the Philippines Annual Art Competition, and Metrobank National Painting Competition. Offe has exhibited his works not only in the Philippines but also in Luxembourg, Belgium, Austria, Germany Netherlands and USA.
Education
1989 -1993
University of Santo Tomas
Bachelor of Fine Arts major in Painting
1985 -1989
Colegio De San Pascual Baylon
1979 – 1985
High school Diploma. Artist of the Year Awardee
San Pascual Elemntary School
Honor Student
www.facebook.com/offemaria13
@offemaria13
w.offemaria@gmail.com
tel no.+63 9179475809
Art Work
Unang Hakbang sa Europa (2004)
Guyito Power (2005)
Kristo Manila (2006 to 2018)
From The Major Arcana (2014)
Kritik / Critique (2014)
Niño Sugbuanon
Retablo 2.0
Urna 2.0
Manila Bulletin x Manilart
Visita Manilart 2018
Michael Cacnio @ Manilart 2018 (Exhibit Production)
Abstraction or Obstruction (NCCA Gallery)
Abstraction or Obstruction 2.0 (Manilart)
Work Experience
VISUAL MERCHANDISER | RONNIE & JOE OPTICAL SALON / COMMONWEALTH PH
Design window and marketing collaterals based on a theme, style or trend of promotion Create and design lookbooks for each season's collection
Oversee and manage all design related projects
CREATIVE DIRECTOR | GREATER GOOD APPAREL (November 2012 to March 2016)
Build and design collections of products, and apparel in line with Brand identity direction
Design research and trend forecast
Create new looks for each season's collection
Oversee and manage all design and product related projects
CREATIVE DIRECTOR | BRONX PTE. LTD / Singapore (October 2009 to 2012)
Build and design collections of footwear and apparel in line with Brand identity direction
Identify and develop breakthrough concepts : develop pipeline, screen concepts and execute them in liaison with external and internal departments
Manage and oversee the Design Team
Oversee design research and trend forecast
Manage and oversee the artist collaboration projects
Create new looks for each season's collection
Oversee and manage all design and product related projects
CREATIVE HEAD | A – One Garments and Printing Inc. (2003 to 2009)
Monitor Design Development from conceptualization to sampling
Create Graphic design for clients (Jag, Lee, Guess etc.) for their graphic tees.
Monitor design development for company's In – house brand
Discuss and advice clients for printing eects to use for their designs
Approve production samples
Design Hang tags, labels and presentation materials
Create and design apparel silhouettes per collection
SENIOR GRAPHIC ARTIST / DESIGNER | No Fear USA (2001 to 2003)
Create graphics designs for No Fear USA T- shirts
Responsible for releasing 30 designs per quarter release
Develop new styles & details
Monitor samples and discuss design developments with suppliers
Approve fifinal samples for production
Design Product posters, catalog and banners.
Having established a middle ground between what E.H. Gombrich considers the early Christians' preference for simplicity that merely depicted sacred episodes from the teachings, and the "Iconoclasts'" adamant call for the sole utilization of abstract symbols and patterns, Wilfredo Offemaria Jr. attempts to question how one questions one's faith.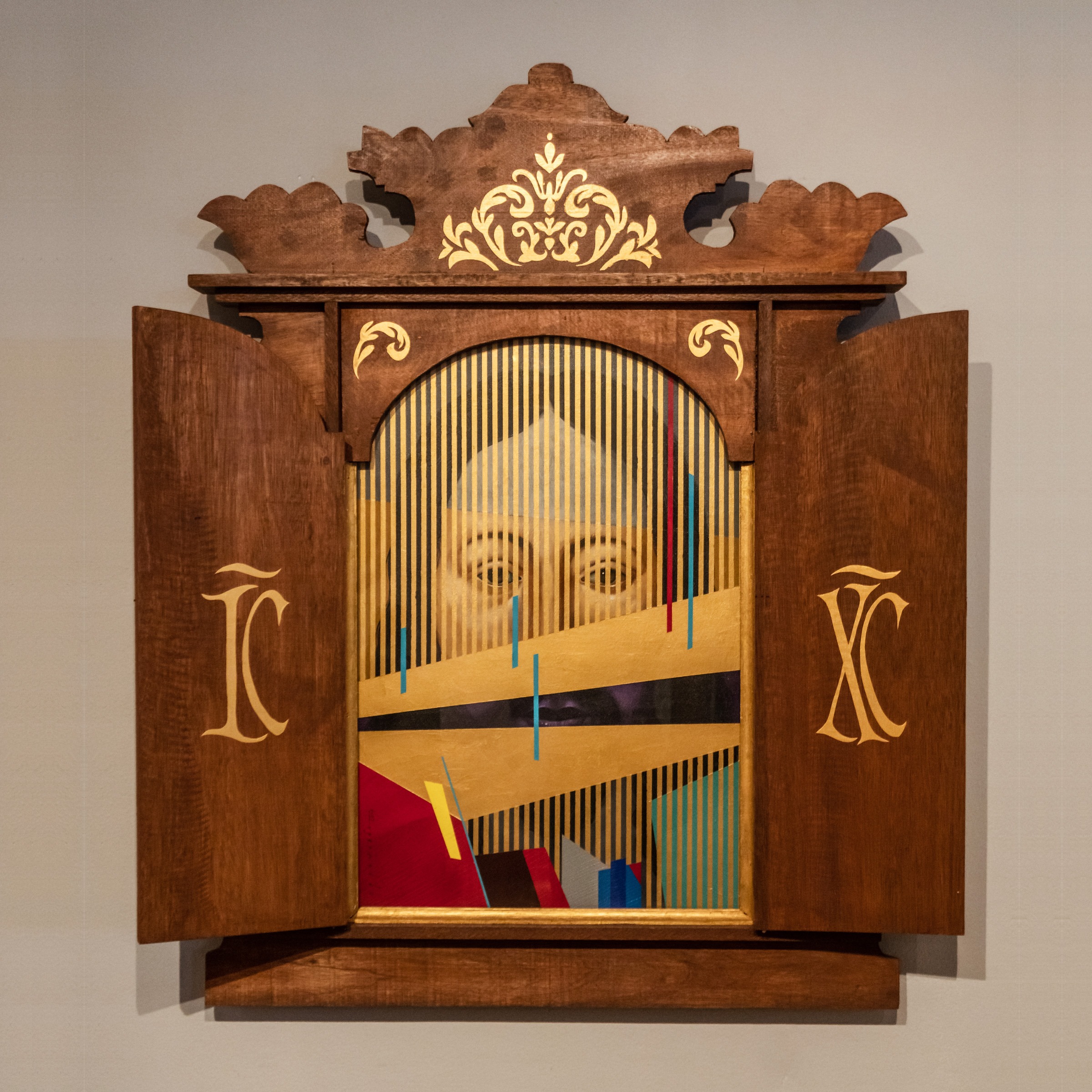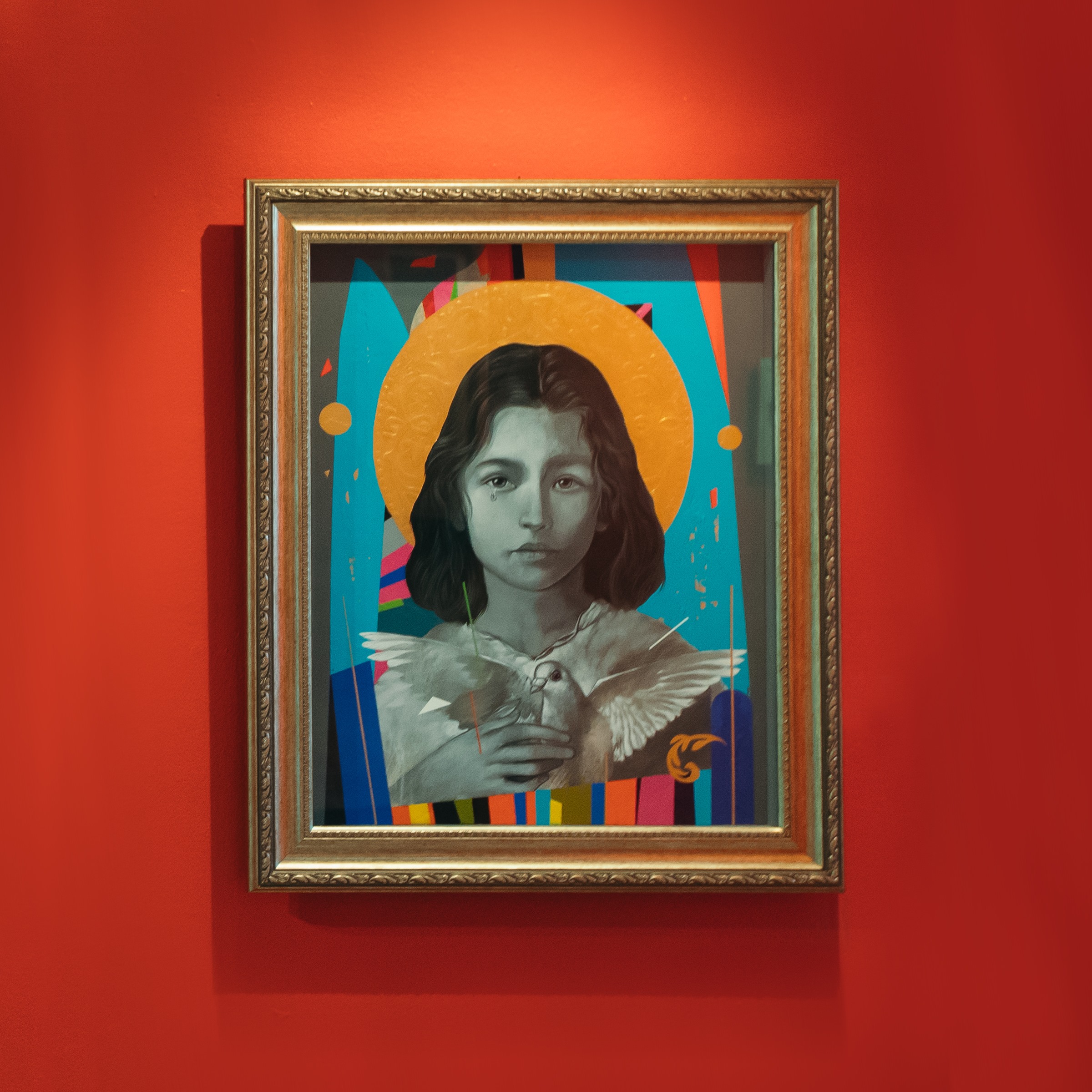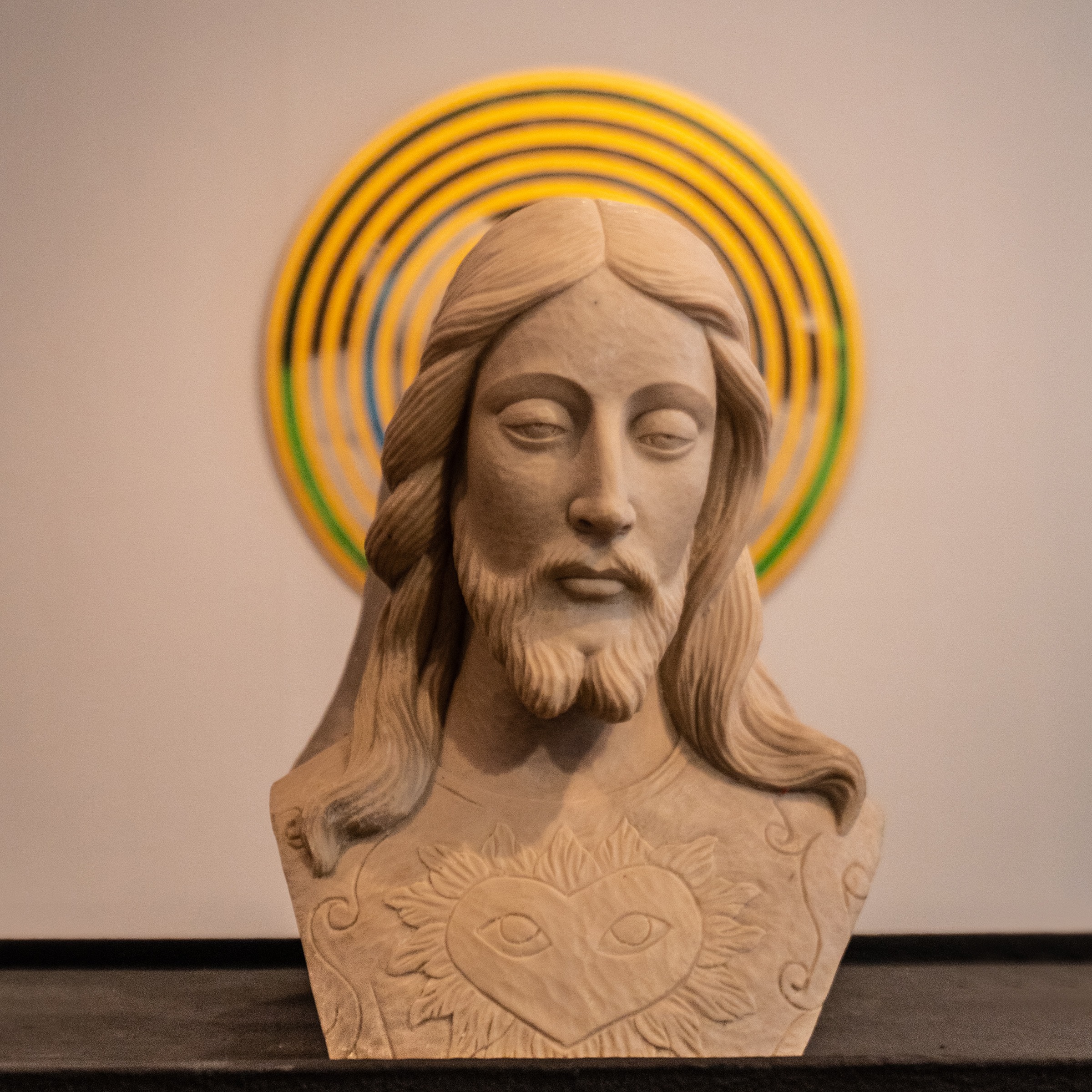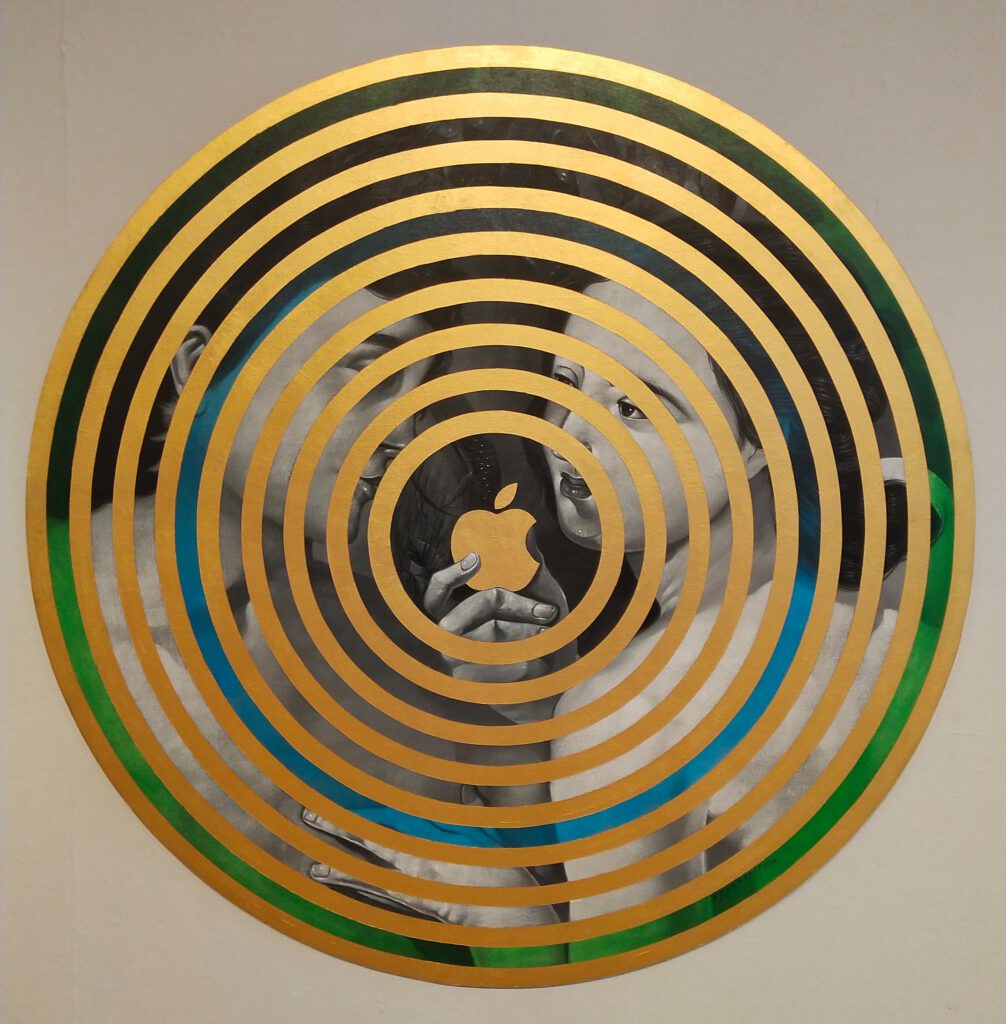 This critical dialogue extends into the territory of contemporary concerns. Apart from questioning one's priority in the perception between religious figuration and extant obstructions, a discourse on topics such as the addiction to technology can also be seen in "The Fall of Man." Not only does he juxtapose man's present-day entrancement with advancements with the biblical temptation of Adam and Eve, he also manages to suggest that it is all but worship through the piece's namesake and the use of the Apple logo, the world's spearhead of technological trends, as the forbidden fruit. In line with this, much from the series brandishes the idea that the faith not only questions faith, but also "real world" ideas and circumstance as well.
Perhaps the vast selection of how one can interpret Offemeria's works is best summarized by his piece "Scutum Fidei – Shield of the Trinity." Showcasing how the trinity has many faces but is truly one greater image brings about the idea that faith is not limited by predisposed concepts of our religion; it is a continuous concept that can see and be seen in many ways even outside what is usually considered "separated from the Church." The piece itself is an interpretation of a Christian visual symbol of the very same name which expresses the doctrine of the trinity; with each part not being any of the two, all the while affirming the three parts as one God. It is all the same with faith and Offemaria's pieces on faith, that though they may not directly be associated with introspective and external dialogue, they nonetheless serve as factors that drive us to continue pursuing these questions that influence the one world we are in.
— Jacinto Jalandoni Robillos